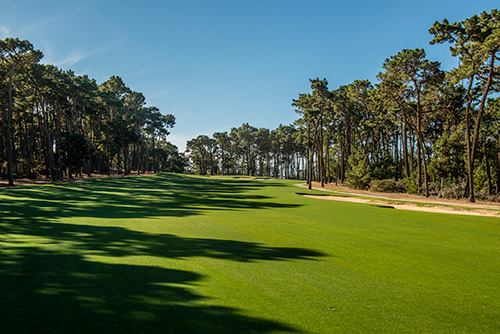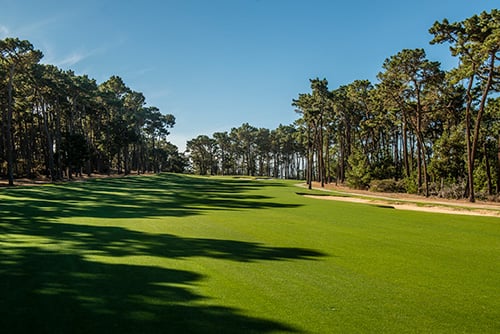 Poppy Hills Course Refinements Project 2023
January 16, 2023
The most recent Golf Course Refinements Project conducted at Poppy Hills has been completed with all areas expected to return to play sometime this week. Please keep in mind that a few select areas of the golf course are protected to promote seed germination and health. Summary of the changes are as follow:
Fairway Bunkers
Par-4 12th: The left fairway bunker on hole No. 12 was adjusted and reshaped to provide a wider fairway landing area. The first right fairway bunker on No.12 was also reduced nominally to improve the fairway landing area as well. These subtle changes increase the strategy and shot values presented by the tee shots.
Greens
#1 Green
The back right corner of number 1 green was raised slightly. Additionally, an intermediate cut of grass was incorporated behind the green adjacent to the penalty area. These changes allow better playability for golf balls releasing through the putting surface.
#13 Green
While the design characteristics of 13 green remain substantially the same, the back right corner was reshaped and expanded to provide additional pinnable hole locations and support. The large slope in the middle right portion of the green was reduced to allow the expanded back right corner to blend with the rest of the green.
#14 Green
To increase the playability and number of hole locations available, the back right corner of 14 green was expanded. This change improves the shot value for the approach by providing more opportunity for aggressive play over the bunker to back right pins. In addition, the back-right bunker was reshaped.
#17 Green
A slight change was made to the back right portion of 17 green. Although the majority of the green still slopes away from the par-3 tee shot, the back portion was built up to allow golf balls to stay in play. This increases playability for the everyday player while still maintaining challenge for elite players.
New Tees
#10 Tee: Jones tee enlarged and resodded to provide options during the multiple NCGA Championships hosted at Poppy Hills each year.
#14 Tee: The championship tee enlarged and resodded.
#16 Tee: The Jones tee was extended to allow play up to 460 yards.
In early 2022, other refinements were performed including the re-shaping of the greens on holes Nos. 2 (the green was smoothed out to make it more transitional with less contour) and 7 (similar reduction in contours to improve playability)), a renovation of the primary practice green (near the snack shack) that resulted in less contours with more hole locations and the addition of five new championship tee boxes.
Said original course architect Robert Trent Jones Jr., "I'm very happy with the course. It remains perfect."
The previous changes were covered in the 2022 Winter edition of NCGA Golf Magazine.