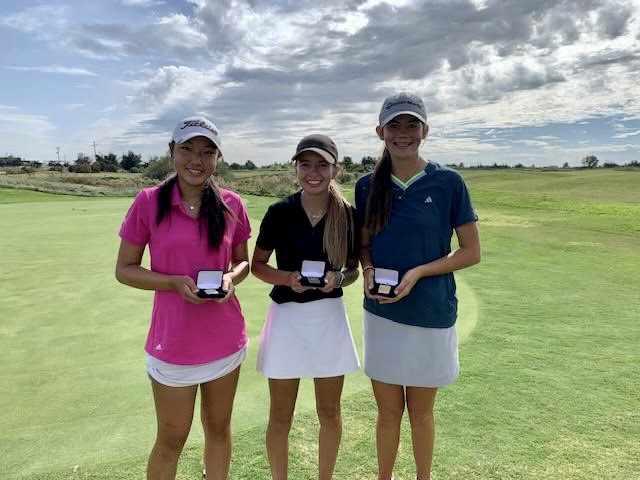 Junior Golf Tour of Northern California Crowns Winners at Fall Series X Championship at Ridge Creek Golf Club
PEBBLE BEACH, Calif. (November 8, 2023) – The Junior Tour of Northern California (JTNC) crowned champions at the Fall Series X Championship at Ridge Creek Golf Club in Dinuba.
Trenton Stuart and Asterisk Talley both shot 3-under par 141 to win their respective divisions at the Fall Series VIII Championship at par-72 Ridge Creek Golf Club.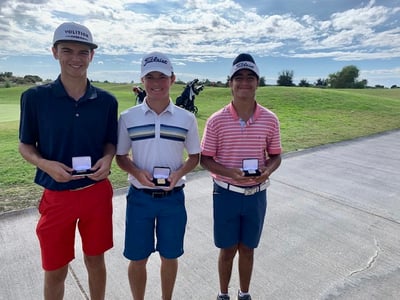 Stuart picked up his first win of the 2023-2024 season with two under-par rounds of 71 and 70, beating out Ishdeep Sodhi, Christian Maggard, and Ben Friedman for the winner's medal. In the opening round, Stuart was off to a swift start going 3-under par though the first 11 holes of the competition, eight pars and three birdies to show for it. Stuart went on to finish the round with four birdies and a score of 71 to wrap up day one. The highlight of Trenton's weekend came during the finishing holes as the tournament was concluding, Stuart's final nine holes were phenomenal as he carded five birdies and four pars surging him to the top of the leaderboard. Victory at Ridge Creek Golf Club propelled Stuart to first place in the Boys Player of the Year rankings with 903 points, this makes it five top-five finishes for the 2023-2024 season.
Second place needed a card-off after it ended in a three-way tie between the likes of Sodhi, Maggard, and Friedman who all finished at 2-under par 142. Ishdeep Sodhi earned the runner-up medal as he came out victorious over Maggard and Friedman in the card-off, with his final six holes being the deciding factor as he shot even-par during that stretch of holes. Sodhi carded 8 birdies over the two days, with rounds of 68-74 to show for it as he earned podium spot.
Third place went to Christian Maggard after coming up short in the card-off to Sodhi, Maggard's final six holes produced a total of 1-over par which was not enough to overcome Sodhi. Maggard carded rounds of 70-72 that included a tally of nine birdies. Fourth place was ultimately awarded to Ben Friedman as luck was not on his side when it came to the card-off, a positive takeaway for Friedman was the 10 birdies he managed to stack up over the two rounds. Ayden Fynaut earned fifth place at 1-under par, with rounds of 76-67 for 143.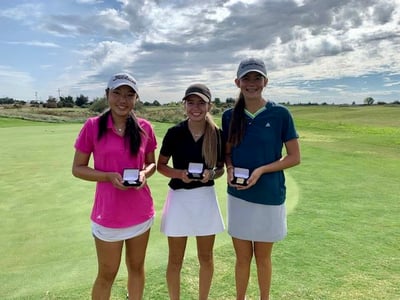 In the Girls' Championship, Asterisk Talley continues to defy the odds in her quest to become the best junior girl golfer in Northern California. Talley wins her fourth consecutive tournament of the 2023-2024 season, making it six wins out of six as she carded rounds of 70-71 which included eight birdies. Asterisk's highlight of the weekend came during play of round two on the 125-yard, par-3 16th hole, where she undoubtedly sealed the victory with a hole-in-one! This victory puts her tied for first place alongside Lily Peng on the Girls Player of the Year rankings at 1,800 points. Talley, 14 years old, is now only 4 wins back of Sabrina Iqbal's JTNC Girls all-time winning record that stands at 29 wins.
Lily Peng earned a runner-up medal as she finished 2-under par with back-to-back rounds of 71-71 for 142, carding four birdies and one eagle on the par-5 11th hole during play on round one. Peng has placed in the top-five of all eight JTNC tournaments she has played in for the 2023-2024 season, with six of those appearances ended with a runner-up medal. Third place went to Torrie Bowman who finished the weekend at 147 after carding rounds of 73-74 over the weekend, this is Bowman's second medal of the 2023-2024 season as she beat her next closest competitors by two shots. Fourth place resulted in a tie between Xinyu Suri Zhang and Emily Guan as the pair finished at 5-over par 149. Zhang carded rounds of 76-73 while Guan mirrored that result with rounds of 73-76.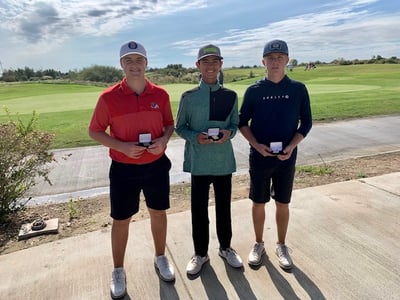 In the Boys' First Flight Championship, Jacob Garibaldi had a final round 78 to come in at 154, carding seven birdies on his way to victory in his first win of the 2023-2024 season! Garibaldi defeated runner-up Zachary Heaton by one shot, Heaton finished the weekend at 14-over par 158 after rounds of 80 and 78 as he beat his next closest competitor by one shot.
Third place was awarded to Kyle Kincaid after rounds of 85-74 for 159, this is Kincaid's first medal of the 2023-2024 season.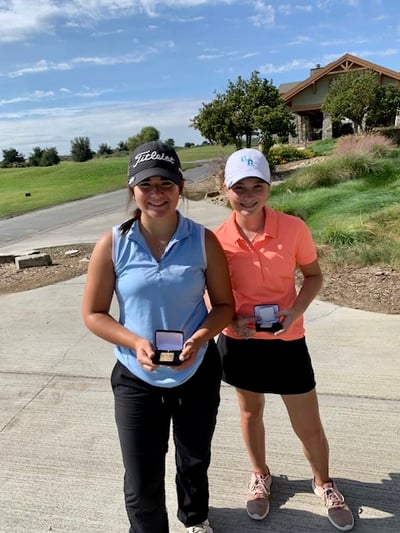 In the Girls' First Flight Championship, Ally Bettencourt shot 160 with rounds of 77-83, carding four birdies during the tournament. This is Ally's first win on the Junior Tour as she looks to build momentum going into the next JTNC event. Second place went to Saylor McCall, carding two birdies on the weekend and earning a runner-up medal for the first time this season.
Media Contacts:
Kurtis Bettencourt
Northern California Golf Association