March 21, 2022
JTNC Spring Series I Championship
Junior Tour of Northern California Crowns Winners at Spring Series I Championship at Stockton Golf and Country Club and The Reserve at Spanos Park in Stockton
PEBBLE BEACH, Calif. (March 21, 2022) –The 2021-2022 Junior Tour of Northern California (JTNC) crowned champions Sunday at the Spring Series I Championship at Stockton Golf and Country Club and The Reserve at Spanos Park in Stockton.
Jaden Dumdumaya shot 5-under par 138 and Asterisk Talley shot 5-over 148 and defeated Cathy Zhang in a sudden-death playoff to win their respective divisions at the Spring Series I Championship held Saturday and Sunday at par-71 Stockton G&CC and par-72 The Reserve at Spanos Park.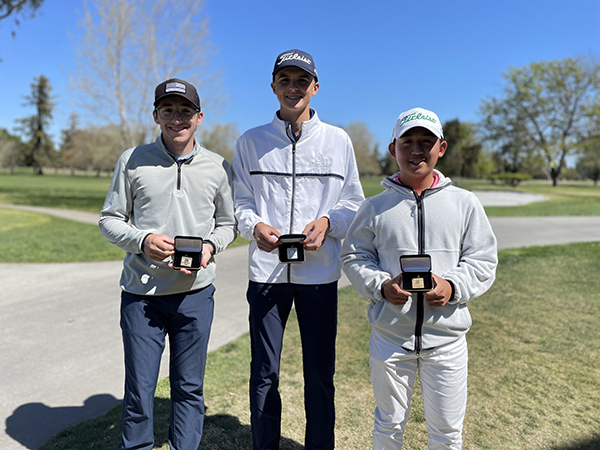 Dumdumaya picked up his fourth win of the 2021-22 season and 10th of his JTNC career, leaving him just one win behind all-time leader Justin Suh.
On Saturday, Dumdumaya carded six birdies to go against just one miscue, a double-bogey on the par-4 10th. A day later, Dumdumaya posted four birdies to offset three bogey for a 70.
Clark van Gaalen was runner-up at 144 following rounds of 73-71, while Dominic Crofult was third at 147 after a final round 74. Andre Zhagn and Andrew Ma tied for fourth at 149.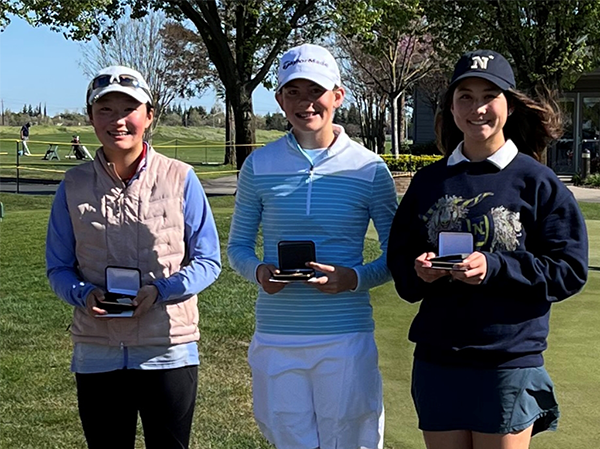 In the Girls' Championship, Talley won her fifth title of the 2021-2022 season, leaving her just three behind leader Sabrina Iqbal for most JTNC wins in season.
Talley opened with a 72 that included three birdies and two bogeys. A day later she shot 76 but made a clutch par on 18. Zhang was steady, posting back-to-back rounds of 74. She'd play her last seven holes at 1-under to join Talley in the playoff.
Keira Howard was third at 150 after a final round 72. Emily Luo was fourth (153) and Michelle Woo was fifth (154).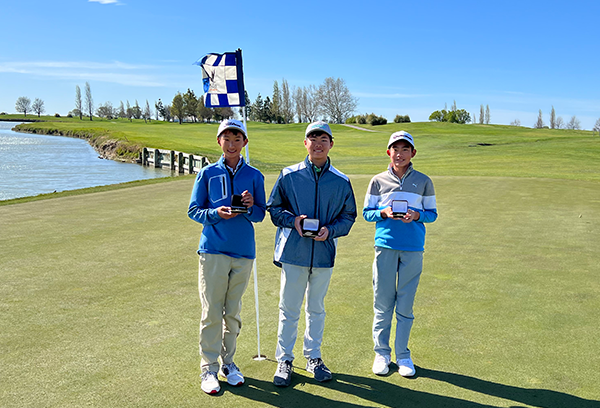 In the Boys' First Flight Championship, Ian Cheng shot a final round 76 to come in at 150 and defeat runner-up William Chang by a stroke. Chang had a final round 73.
Third place went to Richard Ding at 152. Fourth place went to Nathan Tarter at 155, with Ethan Cheng taking fifth at 158.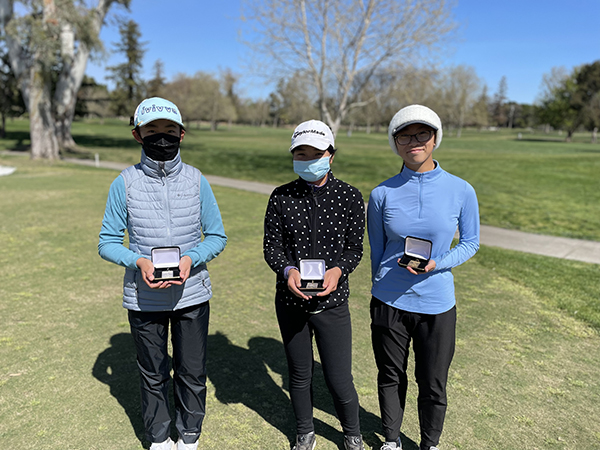 In the Girls' First Flight Championship, Chloe Ku shot a final round 86 to come in at 165 and defeat runner-up Jayleen Sito by a stroke. Sito had a final round 83.
Third place went to Sai Kaneshiro at 167, with Saisha Vibhute placing fourth at 168. Jaylyn Remolona and Melody Chen were T-5 at 173.
The next event on the JTNC calendar is the Spring Series II Championship, set for March 26-27 at Paso Robles Golf Club in Paso Robles.