December 5, 2022
2022 JTNC Holiday Series I Championship
Junior Golf Tour of Northern California Crowns Winners at Holiday Series II Championship at Hunter Ranch Golf Course in Paso Robles
PEBBLE BEACH, Calif. (December 5, 2022) –The 2022-2023 Junior Tour of Northern California (JTNC) crowned champions Sunday at the Holiday Series II Championship at Hunter Ranch Golf Course in Paso Robles.
Lequan Wang shot 1-over par 145 and Asterisk Talley shot 1-over par 145 to win their respective divisions at the Holiday Series II Championship at par-72 Hunter Ranch Golf Course.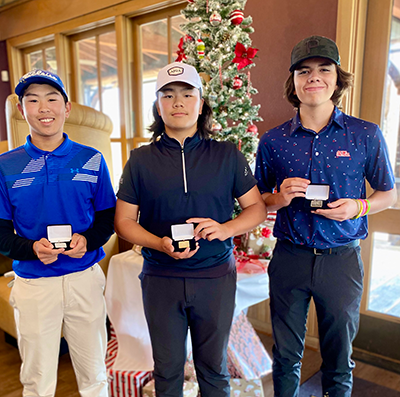 Wang notched his first win of the 2022-23 season, putting together two straight solid rounds, carding a 72 and 73, respectively to defeat runner-up Gerad Matthew Lee by two strokes.
In the opener, Wang posted four birdies and four bogeys. A day later, he'd post three birdies and four bogeys. Lee made a run with a second round 72.
Ty Weaver and Nick Savano finished tied for third at 151 after final rounds of 77. Weaver was awarded third place in a card-off. Nelson Lee placed fifth at 153.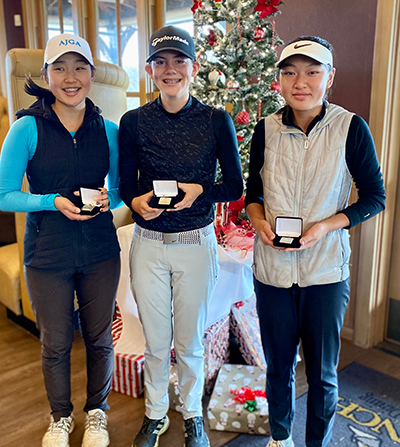 In the Girls' Championship, Talley won her third event of the 2022-23 season, thanks in part to a sensational second round 71. On Sunday, Talley was the epitome of steady, carding two birdies to go against just one bogey. She'd tack on 15 pars.
In the first round, the defending Girls' Player of the Year shot 74. Runner-up Lily Peng came in at 149 after rounds of 76-73.
Three players--Sarah Lim, Cathy Zhang and Cece Lewis-- came in tied for third at 151. Lim was awarded third place following a card-off.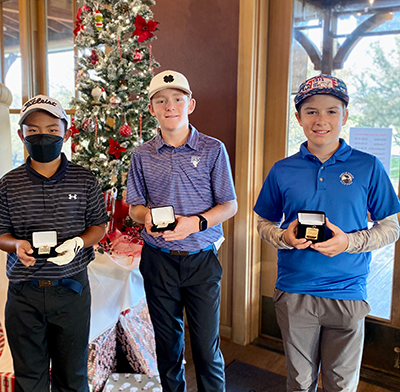 In the Boys' First Flight Championship, Elias Moncrief carded a final round 76 to come in at 152 and defeat runner-up Dylan Hirst by four strokes. Hirst had a final round 79.
Third place went to Alexander Anderson at 157. Rex Coen and Augustin Nguyen placed T-4 at 158.
There was no Girls' First Flight event.
The next event on the JTNC calendar is the Holiday Series III Championship, to be held Dec. 28-29 at Poppy Hills GC and Del Monte GC.