October 17, 2022
2022 JTNC Fall Series IX Championship-Poppy Ridge
Junior Golf Tour of Northern California Crowns Winners at Fall Series IX Championship at Poppy Ridge Golf Course in Livermore
PEBBLE BEACH, Calif. (October 17, 2022) –The 2022-2023 Junior Tour of Northern California (JTNC) crowned champions Sunday at the Fall Series IX Championship at Poppy Ridge Golf Course in Livermore.
Edan Cui shot 7-under par 137 and Gianna Singh shot even par 144 to win their respective divisions at the Fall Series IX Championship at par-72 Poppy Ridge GC.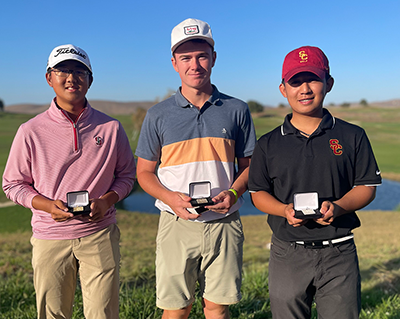 Cui notched his first win of the 2022-23 JTNC season thanks to stellar play both rounds. On Sunday, Cui was clutch, making birdie on the closing 18th to defeat co-runners-up Jaden Dumdumaya and Christopher Bettencourt by a stroke.
Cui would post a final round 68 with five birdies and just one bogey. On Saturday, Cui shot a 69 that featured three birdies and an eagle (par-5 14th) to go against just two bogeys.
Dumdumaya and Bettencourt posted rounds of 68 and 72, respectively, on Sunday. Dumdumaya made a serious late charge, birdying the 17th and making eagle on the 18th to get within one of Cui.
Austin Wang was fourth at 141 after a 72. Ben Friedman placed fifth at 143.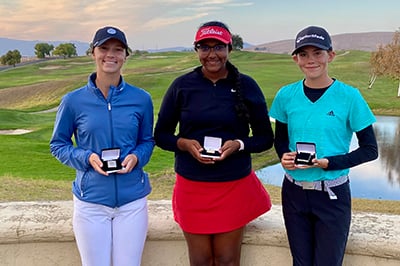 In the Girls' Championship, Singh picked her first win of the 2022-23 season in dramatic fashion, knocking off runner-up Ellie Bushnell in a playoff. Both players finished regulation tied at even-par 144.
Singh was solid both rounds. On Saturday, she'd post a 73 with three birdies. A day later, she had a 71 with two birdies a bogey and 15 pars. Bushnell made a charge with a Sunday 70 that featured five birdies and three bogeys.
Defending Girls' Player of the Year Asterisk Talley finished third at 176 after a final round 76.
Millie Wang and Michelle Ho finished T-4 at 147.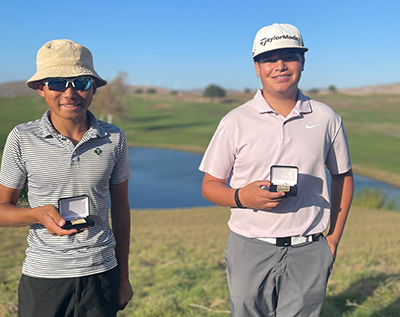 In the Boys' First Flight Championship, Alex Chou had a final round 74 to come in at 146 and defeat runner-up Ash Kramer by five shots. Kramer had a final round 76.
Jaxen Castillo and Cody Johnston finished T-3 at 153. Castillo was awarded third place in a card-off. Daniel Dong was fifth at 154.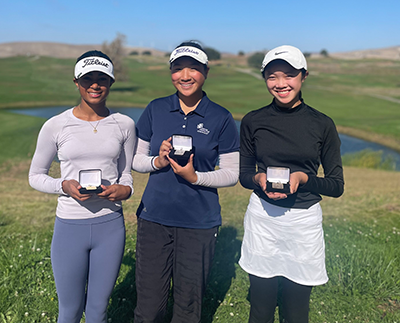 In the Girls' First Flight Championship, Paavni Behl had a final round 75 to come in at 151 and defeat runner-up Caitlin Yang by one shot. Yang had a final round 73.
Kaylar Corcoran and Hayley Fong finished T-3 at 153. Fong was awarded third place following a card-off. Cynthia Liu was fifth at 160.
The next event on the JTNC calendar is the Fall Series X Championship, to be held Oct. 22-23 at Ridge Creek GC in Dinuba.