NCGA
2024 NCGA Board of Directors Nominations and Applications
May 12, 2023 / by NCGA Staff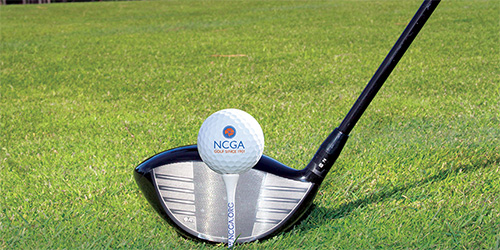 The Northern California Golf Association is seeking applications from qualified candidates to serve on the Board of Directors. This is a tremendous opportunity for experienced individuals who have a passion for the game of golf to serve the diverse collection of golfers in Northern California.
The role of the NCGA Board is to steer the organization toward a sustainable future. By ensuring the existence of: sound, ethical, and legal governance; prudent financial management policies; and adequate resources, the NCGA can advance its mission. The Board also provides foresight, oversight, and insight to the NCGA management team so that they can to uphold the values of the organization and carry out the day-to-day operations of the Association in a manner consistent with the Board's strategic vision.
The Board meets at least five times per year. Board members also serve on various standing committees, support the NCGA tournament program through volunteering, and are sometimes involved in other industry activities. Successful applicants should have a good understanding of the Association and must be a member in good standing in an affiliated NCGA Associate club, eClub or Regular club. For more information on the role and expectations please review the Director Overview here.
In addition to a passion for the game, applicants should have a broad spectrum of leadership, management, and/or advisory experience. The Board seeks candidates with a diverse range of business experience including, but not limited to: legal; financial management; human resources; information technology; and marketing. It is also desirable that have candidates with previous experience serving on another board.
For consideration, please submit the following by 5 pm Friday June 30, 2023:
NCGA Board of Directors Nomination Form, click here
NCGA Board of Directors Application Form, click here
Applicant's resume and Letters of Recommendation can be uploaded here:
The NCGA Nominating Committee will select candidates for interviews tentatively scheduled for the month of August, 2023. Successful candidates will be selected by September for ratification at the NCGA's Annual Meeting which will be held on December 6, 2023 at Poppy Hills Golf Course.
Thank you for considering this opportunity. While it can be a lot of work, it is also very rewarding to support the game, meet a lot of wonderful people, and give back to the great game of golf.
NCGA Nominating Committee: Gary Fox; David Pearson; Ed Quinn; Kevin Peyton; Bill Carle; Cathy Stroh; and Joe Huston