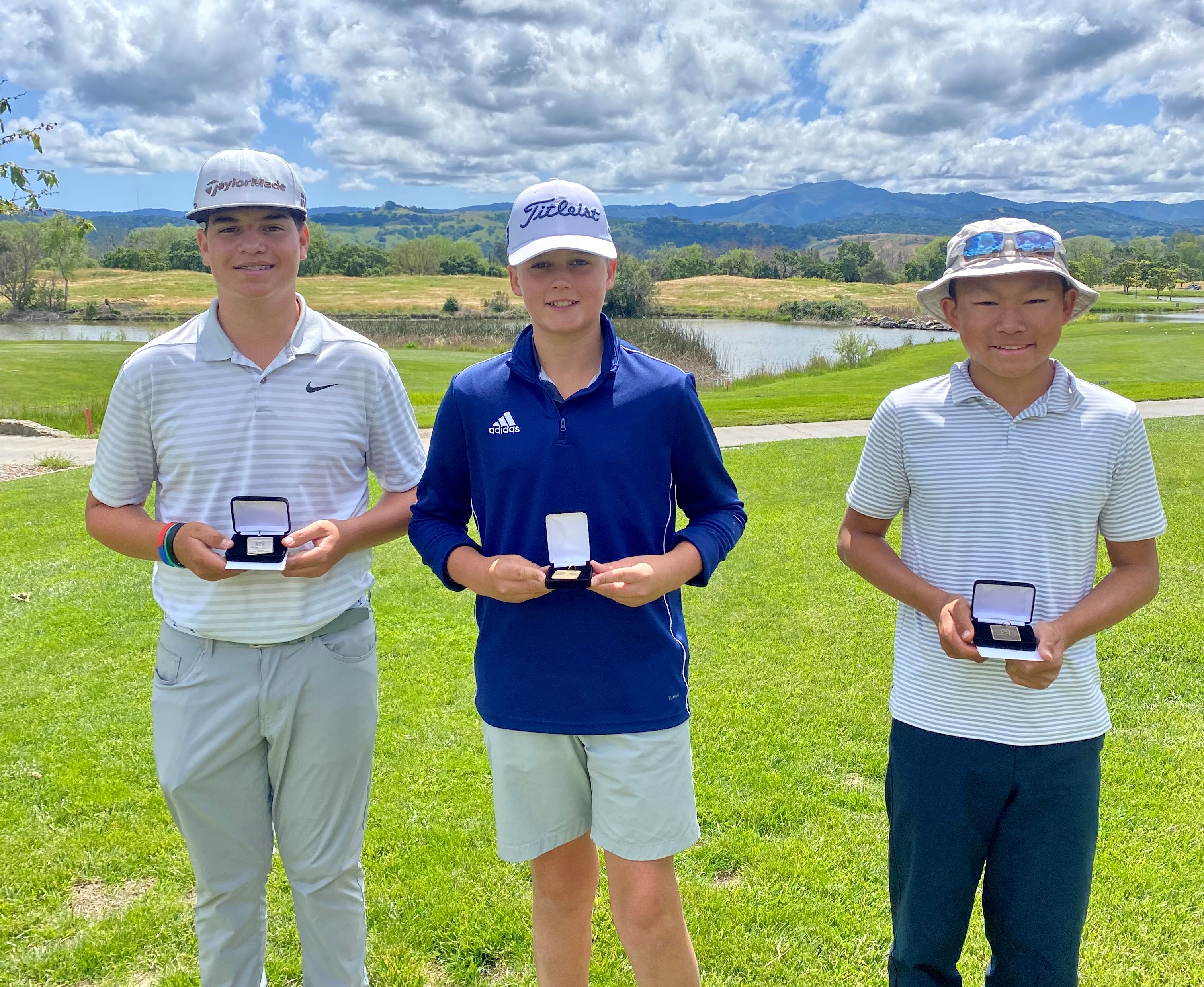 Junior Golf Tour of Northern California Crowns Winners at Spring Series VII Championship at Coyote Creek Golf Club
PEBBLE BEACH, Calif. (May 9, 2023) –The 2022-2023 Junior Tour of Northern California (JTNC) crowned champions Sunday during the Spring Series VII Championship at Coyote Creek Golf Club in Morgan Hill.
Ben Friedman and Cathy Zhang both finished well under par to win their respective flights during the Spring Series VI Championship at par-72 Coyote Creek Golf Club's Valley Course.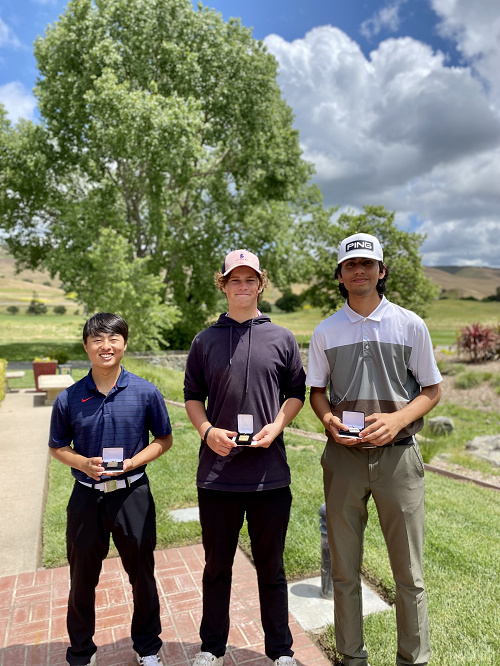 In the Boys' Championship flight, Ben Friedman picked up his 4th winner's medal on the Junior Tour for the 2022-2023 season. Friedman now sits at the top of the Junior Tour Player of the Year rankings in solo first. Having now won three of the last four Junior Tour tournaments, Sunday witnessed Friedman claim his first back-to-back wins on the JTNC. In both rounds he posted a 2-under 70 and capped off his weekend with a total of 11 birdies over 36 holes, beating the next-best competitor by one stroke. Hartej Grewal finished second in the Boys' Championship flight with a final score of 3-under 141, carding a dominant round on Sunday when he completed the round with a 4-under 68 where he made six birdies.
Third place went to Sam Higaki of San Mateo, coming in at 143 after rounds of 75-68, Hiagki caught fire with seven birdies during Sunday's second round. Higaki has finished in the top ten for five out of the six tournaments he has taken part in during the 2022-2023 JTNC season.
Fourth place was awarded to Jonathan Chen who shot 76-69 over the weekend, missing out on a championship medal by two strokes.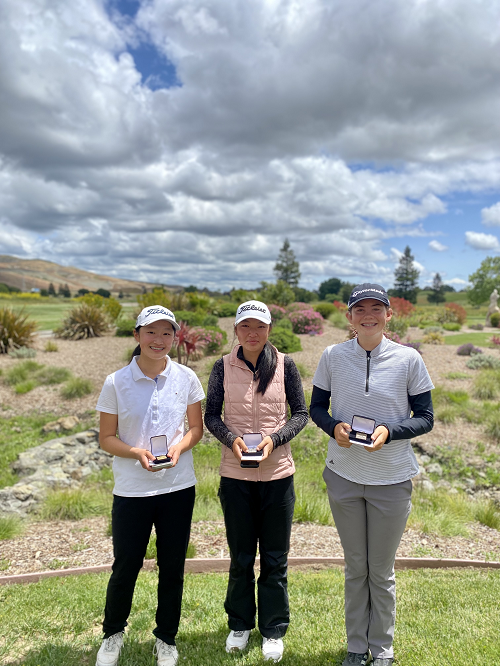 In the Girls' Championship flight, Cathy Zhang won her 4th JTNC event of the 2022-23 season, playing lights out across both rounds where she posted rounds of 69-68 to finish at 7-under 137. Zhang posted nine birdies and only two bogeys over the 36-hole weekend. She got off to a comfortable start on day two with four birdies on the front nine that helped propel her to victory.
Coming up close to Zhang was the eventual second-place medalist Lily Peng, who finished 72-66 and earned her medal via a card-off where she shot an exquisite Sunday round 6-under par. Peng had 11 birdies for the tournament, seven of them posted during round two, proving to be decisive with the card-off being decided by Sunday's totals.
Asterisk Talley placed third and had a bogey-free final round 68 to come in at 138, ultimately losing out on the card-off between her and Peng. Fourth place ended in a tie at 143 between Madalynn Lee and Sarah Lim, who both fell five strokes behind the next-best player.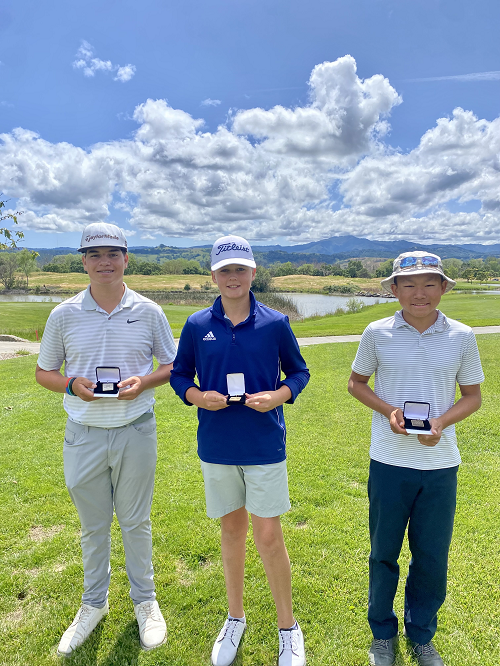 In the Boys' First Flight Championship, Nathan Tarter had repeat rounds of 71 to earn his first-place medal at 2-under 142. This is Tarter's third win with the JTNC this season, with prior victories coming at Paso Robles Golf Club and Ridge Creek Golf Club. Tarter's eight birdies over the two rounds provided him ample cushion between him and second place Jaxen Castillo, Tarter would eventually win the competition comfortably by five strokes. Jaxen Castillo couldn't quite break par in either round but did display consistent golf, carding rounds of 73-74 and finishing at 147.
Third place went to Alex Chou at 148, beating the next best player by three strokes. In fourth at 151 was our most recent JTNC Boys First flight winner, Alexander Thu.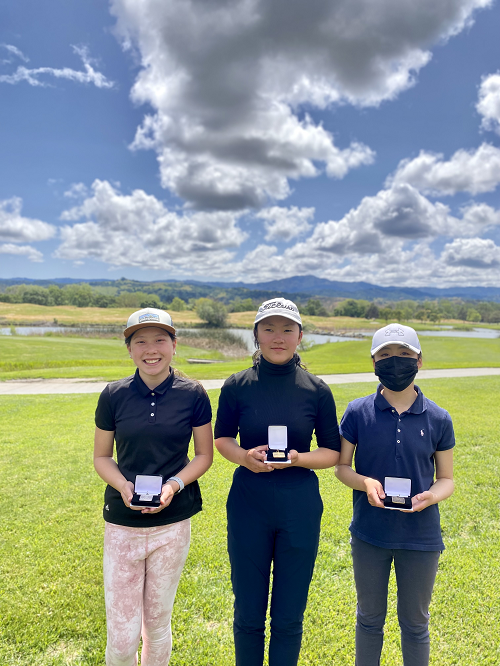 In the Girls' First Flight Championship, Erin Le Nguyen had rounds of 72-72 to come in at 144, defeating runner-up Kayla Corcoran by seven shots. Nguyen earned her second win in the Girls First flight for the 2022-2023 JTNC season. Corcoran had a final round of 73 that helped her jump ahead of Grace Gao to secure second place with a final tally of 151. Third place was awarded to Grace Gao who shot 152, earning her medal via a card-off to beat out Suri Lau. Gao completed her weekend with a second round with a score of 76. Fourth place went to Suri Lau, keeping her streak of placing in the top five for each event she has played in the 2022-2023 season.
The next event on the JTNC calendar is the First Flight Tournament I to be held at Del Monte Golf Course on Mother's Day, May 14th.
Media Contacts:
Kurtis Bettencourt
Northern California Golf Association
831.622.8294 | kbettencourt@ncga.org