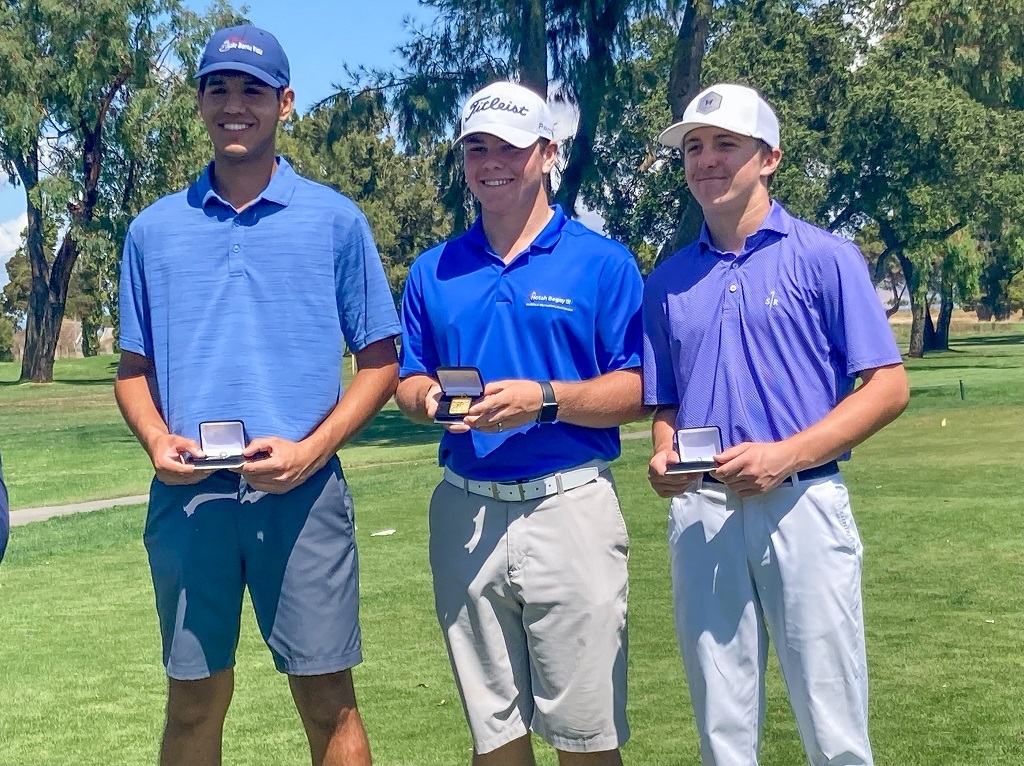 Junior Tour of Northern California Crowns Winners During Fall Series III Tournament at The Golf Club at Moffett Field
PEBBLE BEACH, Calif. (September 6, 2023) – The Junior Tour of Northern California (JTNC) crowned champions during the Fall Series III Tournament at The Golf Club at Moffett Field this past weekend.
Cambron Nevill and Torrie Bowman both shot under-par to win their respective Championship Flights, with Nevill finishing at 8-under par and Bowman at 1-under par to secure their first wins of the 2023-2024 season. In the First Flight division, Luke Coyle and Chelsea Kim also grabbed their first winners medal of the new season with Coyle taking the Boys First Flight and Kim taking the Girls First Flight.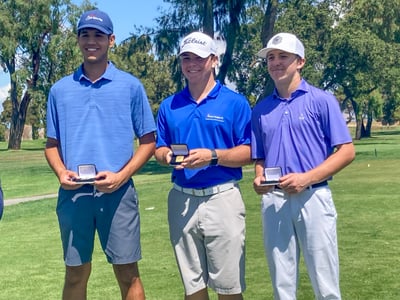 In the Boys Championship Flight, Cambron Nevill made a resounding statement to his competitors after carding a near perfect opening round of 5-under 67. Nevill's opener included six birdies and just one bogey, a blemish on the scorecard that didn't happen until the 15th hole of his round. Round two would tell a similar story as Nevill went on to card a 3-under 69 that included four birdies, beating out the next closest competitor by three shots and earning a comfortable first place medal. Nevill now sits tied fifth in the Boys Player of the Year rankings with plenty of golf ahead for all championship flight members.
The runner-up was awarded to Eli Weidmann who carded rounds of 71-68 to finish at 139 earning him a spot on the podium. Out of the nine birdies Weidmann stacked up over the weekend, his most important came on the final hole as he managed to conquer the 358-yard par-4 that helped him close out for a solo second place finish. Aneil Sandhu took third place after rounds of 68-72 140, this is Sandhu's first medal of the season. Fourth place in the Boys Championship Flight was awarded at 3-under par to Alejandro Formosa.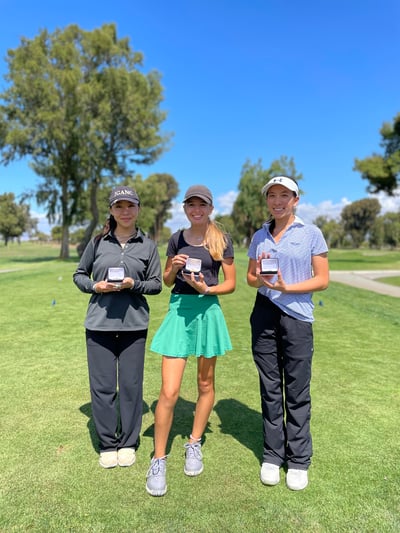 In the Girls Championship Flight Torrie Bowman shot 72-73 finishing at 1-under par with the Girls course rating playing as a par-73, Bowman earned her first medal of the 2023-2024 season with this effort. Torrie would get off to a quick start during round one, posting five birdies to end the day in solo second place. Bowman's second round was essential in mounting a comeback versus Emma Wang who had a two-shot lead going into the second round, Bowman would shoot even-par while making three birdies on her final eight holes of the competition to cap a great weekend of consistent golf. Bowman is now ranked fifth in the Girls Player of the Year rankings, 150 points behind Gianna Singh and Cathy Zhang who are tied for third. Second place ended in a three-way tie between Lana Yamagata, Emma Wang, and Katelyn Chang who all ended the tournament at even-par 146.
Second place was awarded to Yamagata after a card-off saw her shoot the lowest second round out of the three players who tied. Yamagata carded a splendid 3-under 70 on Sunday making four birdies and just one bogey to claim her runner-up medal. Third place went to Katelyn Chang who shot the second lowest round out of the three, Chang came in at even-par 73 for the day. Subsequently fourth place was awarded to Emma Wang, carding rounds of 70-76.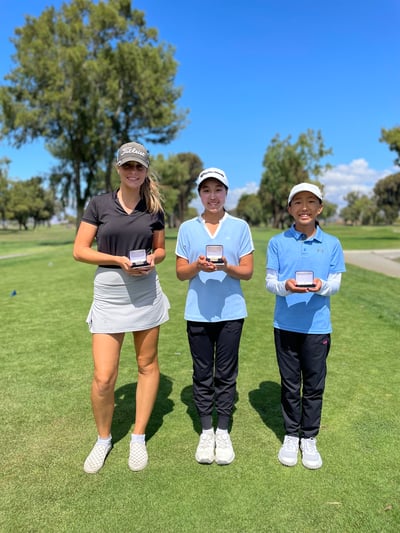 In the Girls First Flight, Chelsea Kim won her first tournament of the 2023-2024 season after she shot a nifty 2-under par 144 for the weekend. Kim's highlight of the tournament was during play of round one, carding four birdies in a row during the stretch of play between holes 6 through 9 eventually leading to a 4-under 69! Kim made 7 birdies over the two days and beat her closest competitor by twelve shots. Second place was awarded to Alexis Lee, of Los Altos, where she finished at 10-over par 156 for the weekend, making two birdies and seeing out third place by two three shots. This is Lee's first medal on the Junior Tour for the new season. Third place in the Girls First Flight was determined by a card-off between two players tied at 159, Eunbeen Ko and Lily Stern. Stern earned the eventual third place medal spot on the podium after her second round of 79 was sufficient to place over Ko who turned in a scorecard of 81 for round two. Eunbeen Ko had rounds of 78-81 and took fourth place.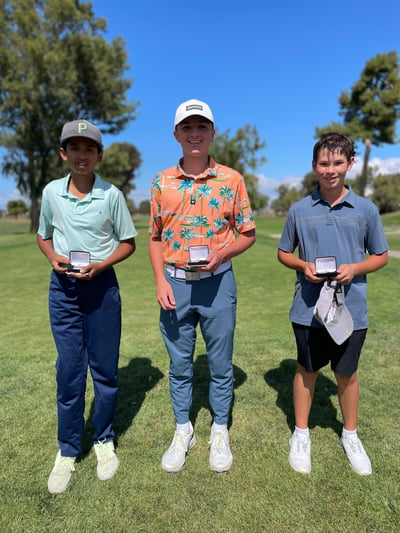 In the Boys First Flight, Luke Coyle carded rounds of 77-71 to come in at 148. Coyle would eventually win in a card-off as he finished the event tied at 4-over par with Sudhaamsuram Parvataneni, Coyle shot the lower score between the pair during play of round two. This is Coyle's first win on the Junior Tour for the 2023-2024 season, the talent from Redwood City will be looking to add to his medal collection in the coming months! Second place went to Parvataneni who shot rounds of 75-73 for 14, carding three birdies over 36-holes. Connor Eichler took 3rd place at 5-over par, with rounds of 76-73 enough to earn him the final medal spot on the Boys First Flight leaderboard. Coming in fourth place with a score of 7-over 151 was Ernie Singh.
Next up on the Junior Tour of Northern California's schedule is the Fall Series IV tournament, taking place at the Haggin Oaks Golf Complex on September 9-10.
Media Contacts:
Kurtis Bettencourt
Northern California Golf Association