Golf News
2023 JTNC Spring Series V Championship
April 25, 2023 / by Kurtis Bettencourt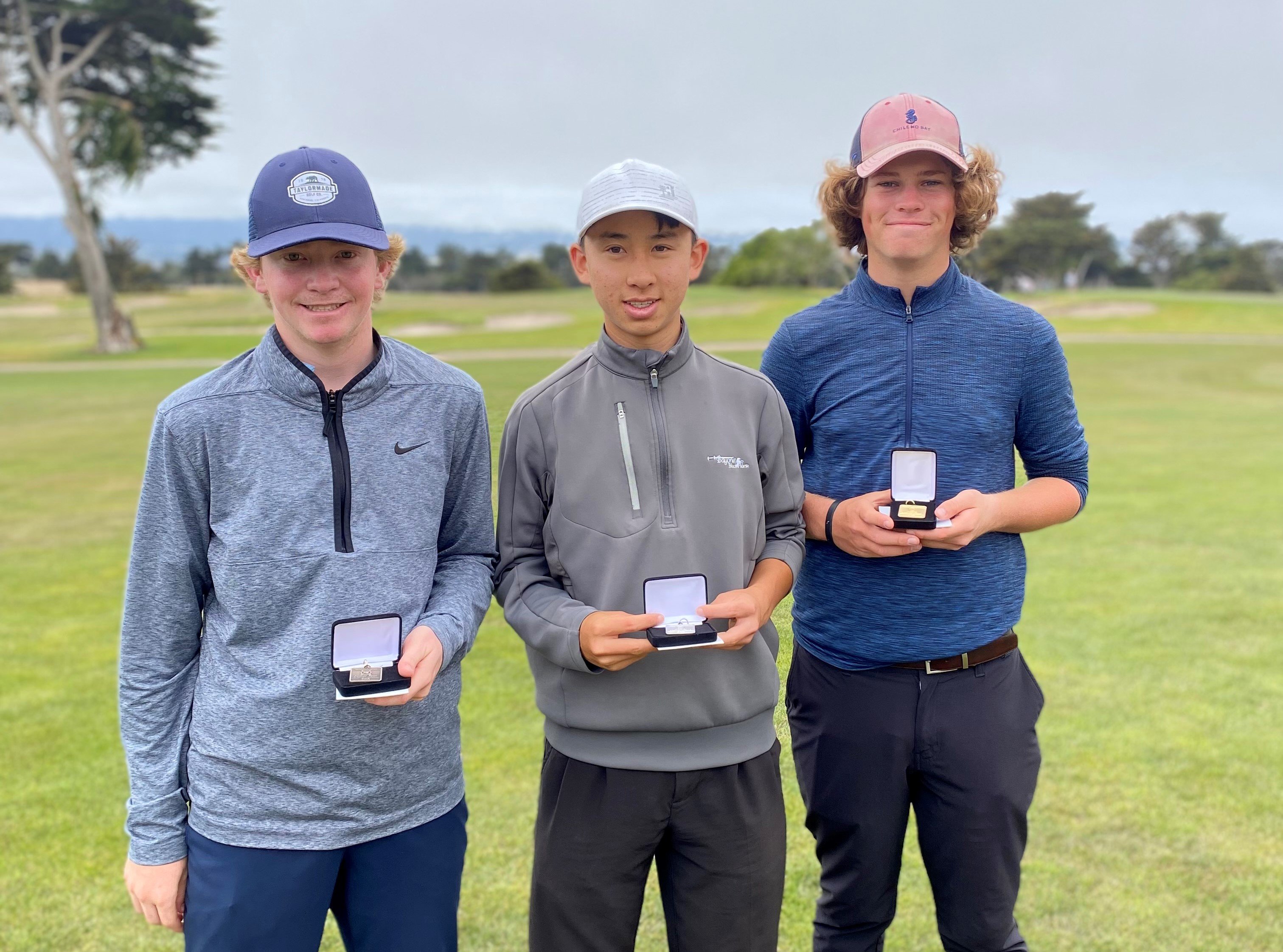 Junior Golf Tour of Northern California Crowns Winners at Spring Series V Championship at Bayonet & Black Horse Golf Course
PEBBLE BEACH, Calif. (April 25, 2023) –The 2022-2023 Junior Tour of Northern California (JTNC) crowned champions Sunday at the Spring Series V Championship at Bayonet & Black Horse Golf Course.
Asterisk Talley and Ben Friedman shot an identical 2-under par 142 to win their respective divisions at the Spring Series V Championship at par-72 Bayonet and par-72 Black Horse.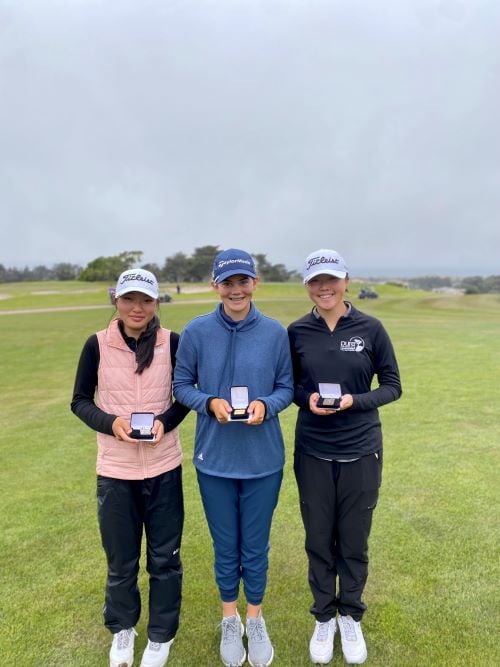 In the Girls' Championship flight, Talley notched her 18th win on the Junior Tour to tie former JTNC member Casie Cathrea for 3rd on the all-time JTNC Girls' win list. Asterisk has continued to build on what is already an impressive 2022-2023 season, her last eight JTNC tournaments have seen her finish in the top two with five of those being first place medals. In the opener, she'd post a 3-under 69 at Bayonet that amounted to a five-stroke lead heading in to Sunday's final round. A day later, she carded a 73 at Black Horse to hold off runner-up Lily Peng by five strokes. Talley was superb, coming up with nine birdies over the course of the two-day tournament.
Lily Peng had rounds of 75-72, a strong second day performance allowed her to climb up the leaderboard and finish second place via a card-off. Third place went to Camille Thai at 147 after a final round 73, coming up short in the card-off by one stroke.
Fourth place went to Gianna Singh at 151. Emily Luo was fifth at 152.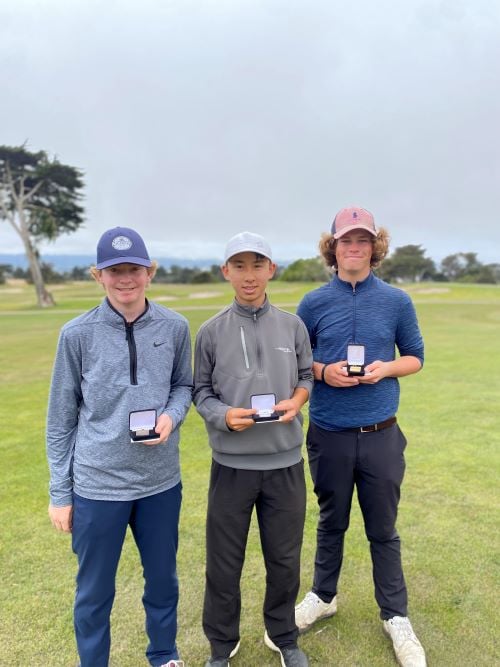 In the Boys Championship flight, Friedman won his third event of the 2022-23 season and continued his dominant performances throughout this Spring Series of events. Friedman had two solid rounds of 71-71 at one of the more difficult combinations of golf courses on the Monterey Peninsula. Over the weekend he would tally up nine birdies to hold off runner-up Arnold He by a stroke.
Arnold He had a final round 70 to come in at 143, boasting four birdies on Sunday. Third place went to Max Thomas at 144. Local talent Jonathan Chen of Carmel was fourth at 147 shooting a final round of 1-under 71 at Black Horse.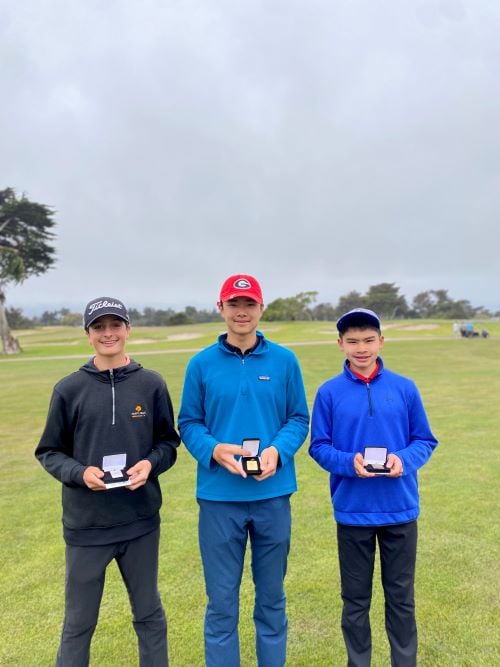 In the Boys' First Flight Championship, Alexander Thu had a final round 81 to come in at 155 and defeat runner-up Maximo Cali by a stroke. Thu had one birdie and four pars on the finishing five holes at Black Horse to hold on to the top spot.
Third place went to Aiden Chuah at 158. Hyunhu Na, Tyler Purcell, and Inho Park all tied for fourth at 159 and Jaxen Castillo was seventh at 160.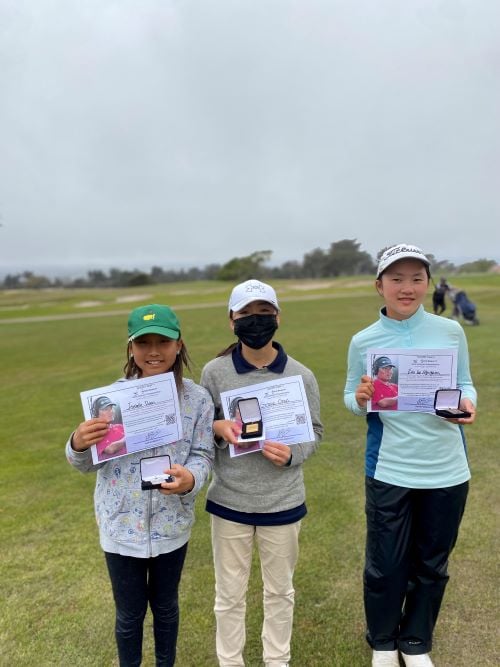 In the Girls' First Flight Championship, Grace Gao had a final round 77 to come in at 156, defeating runner-up Isabelle Duan by three shots. Duan had a final round of 80 that propelled her over the three-way tie for third place. Third place was awarded to Erin Le Nguyen who shot 160 and earned her medal via a card-off that saw her card a second round of 79.
The remaining two players tied for third, but missing out on a medal, were Suri Lau and Naomi Rut Raymundo who also finished at 160.
The next event on the JTNC calendar is Spring Series VI to be held at Empire Ranch Golf Club in Folsom, CA on April 29-30.
Media Contacts:
Kurtis Bettencourt
Northern California Golf Association
831.622.8294 | kbettencourt@ncga.org