Golf News
2023 First Flight Tournament I
May 16, 2023 / by Kurtis Bettencourt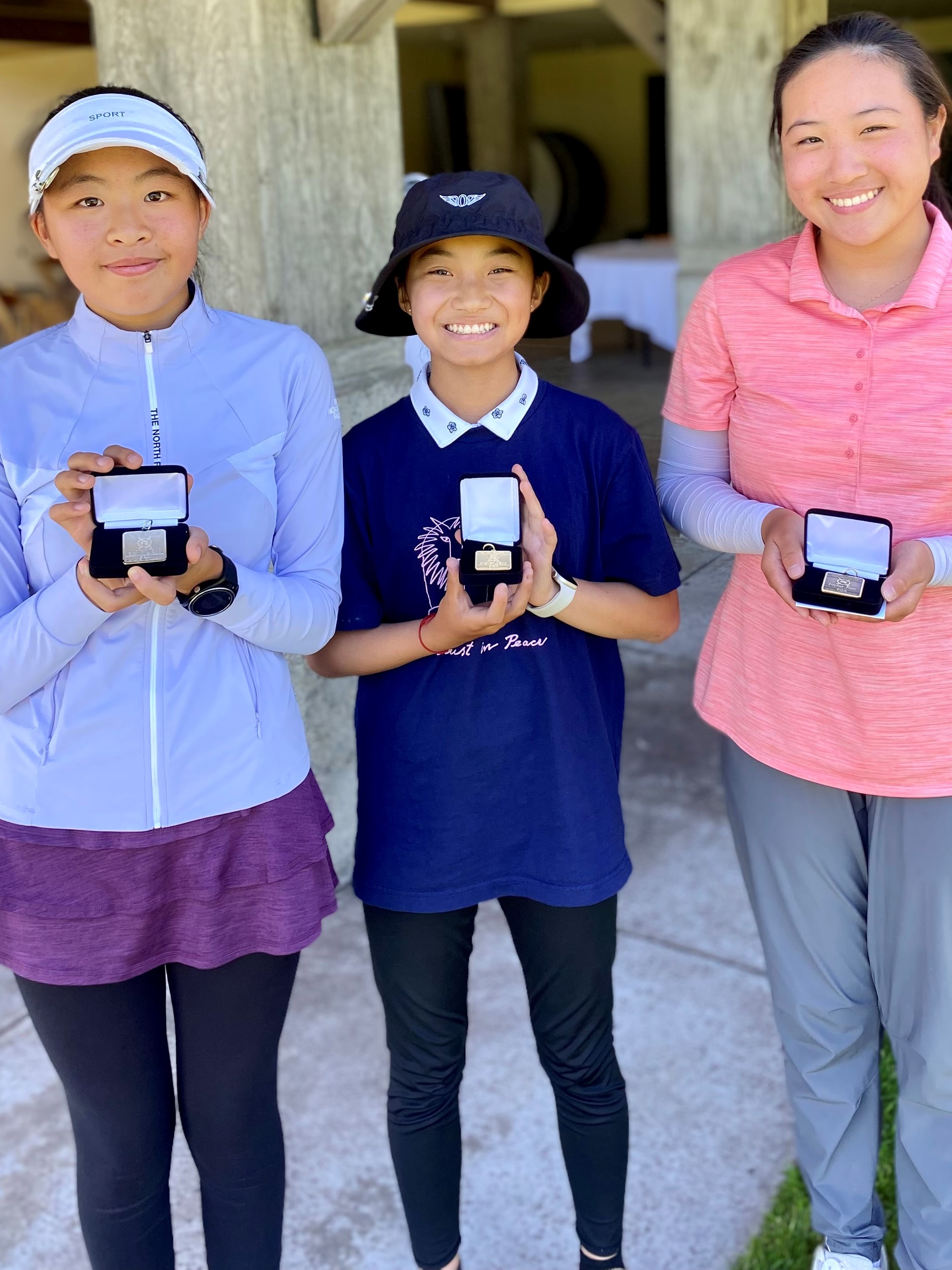 Junior Golf Tour of Northern California Crowns Winners at First Flight Tournament I Championship at Del Monte Golf Course
PEBBLE BEACH, Calif. (May 16, 2023) –The 2022-2023 Junior Tour of Northern California (JTNC) crowned champions Sunday during the First Flight Tournament I Championship at Del Monte Golf Course in Monterey.
Kelly Zhang and Oscar Seem both finished strong on their final nine holes to win their respective flights during the First Flight Tournament I Championship at a tough par-72 Del Monte Golf Course.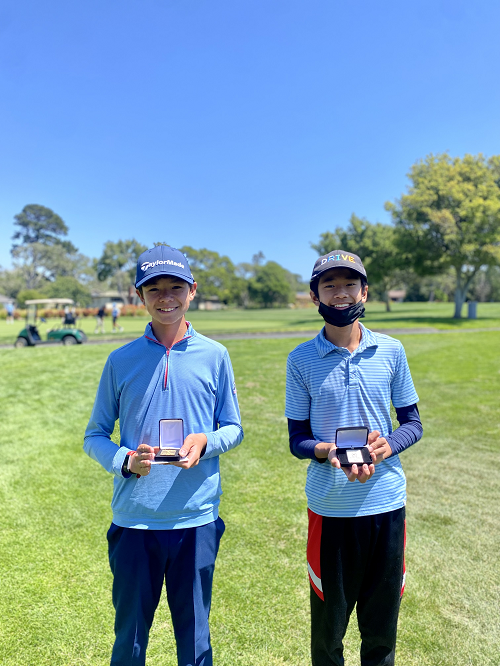 In the Boy's First Flight, Oscar Seem earned his first winners medal on the Junior Tour for the 2022-2023 season. Seem posted a 4-over 76 and capped off his day with two birdies, beating the next best competitor by one stroke. The theme of the day was consistency, with Seem shooting a 38 on both the front and back nine to win the 18-hole JTNC event. Aston Lim finished second in the Boy's First Flight with a final score of 5-over 77, carding two birdies on his third and eighth holes of the competition. Lim's highlight of the day would be his front nine score where he shot an even par 36, beating out John Baird for the second-place spot by two strokes.
Third place went to John Baird of San Jose, coming in at 7-over 79 after carding a 40 on the front and a 39 on the back. Baird had promising sparks throughout his round where he recorded a total of four birdies, having two birdies on either side of the scorecard. Fourth place ended in a comprehensive six-way tie between the likes of Inho Park, Arno Wehle, Krish Veluthakkal, Alexander Thu, David Wu, and Julian Koehler. The previously mentioned competitors were all square at 8-over par 80 on the leaderboard.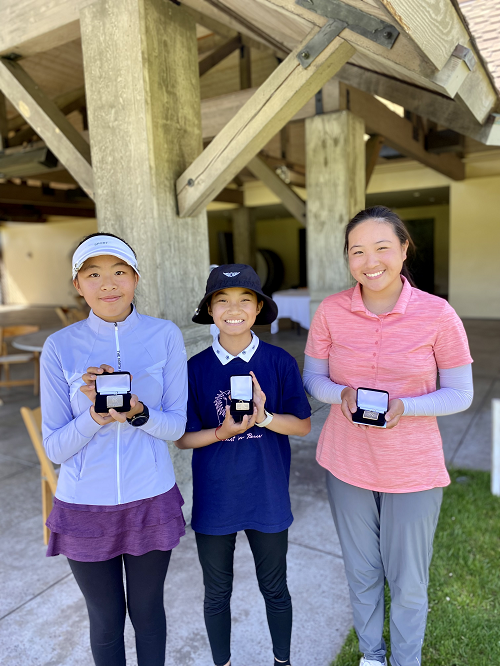 In the Girls' First Flight, Kelly Zhang of Burlingame won her first JTNC event of the 2022-23 season, producing a solid back nine 38 to confirm her spot at the top of the leaderboard. Zhang posted one birdie and ten pars during the single-day Championship; off to a rocky start on her front nine after carding 40, Zhang would eventually find her rhythm and finish one stroke above the next closest player. Coming in at second place via a card-off was Suri Lau, finishing the round at 7-over 79 and carding two birdies. Lau had the advantage over Caitlin Yang with her score of 37 on the final nine holes compared to Yang's 38, helping Lau earn a silver medal.
Caitlin Yang placed third after the card-off, Yang built up an impressive run during the start of the back nine where she made par on each of the first six holes. Fourth place resulted in a tie between Erin Le Nguyen and Isabella Zhou, both players posted scores of 8-over 80.
The next events on the JTNC calendar are both Spring Series VIII at Rooster Run Golf Club on June 3-4 and the First Flight Tournament II at Foxtail Golf Course on June 4th.
Media Contacts:
Kurtis Bettencourt
Northern California Golf Association
831.622.8294 | kbettencourt@ncga.org