Golf Handicap
Why you need a golf handicap index
January 10, 2023 / by Julie McEntee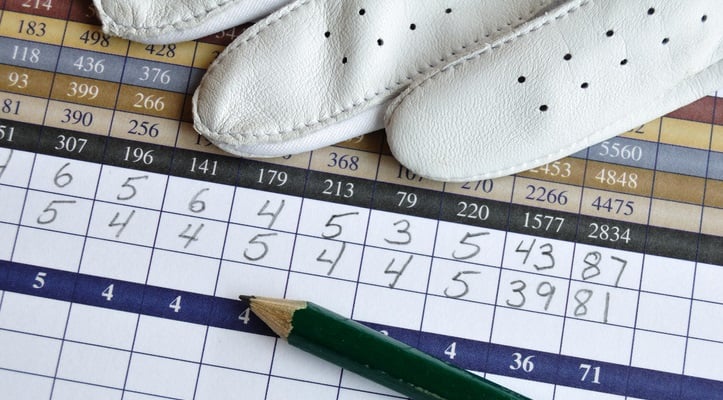 Not all golfers are created equal, but with the golf handicap system, they can all compete with one another on an equal basis. To put it simply, handicaps are equalizers.
There are several good reasons to establish your handicap. A golf handicap makes it possible for fair competition between players of different abilities, whether it's in competitive events, a friendly wager between friends, or golf games with prizes on the line.
Top reasons to get a golf handicap
If you're invited to play in a member-guest, company, or charity golf tournament, they will want to know your handicap in order to put you in the right group and make the event fair for everyone. Don't wait — get your handicap now so you're ready when the invitation comes.


Playing with friends or family usually involves a wager of some kind. By knowing what your actual handicap is, you can be confident that you're competing fairly and not losing wagers that you could be winning.


Many golf groups or leagues or meet-ups have games with prizes. These, too, rely on players having up-to-date handicaps — get in on the fun of winning!


Not ready to play in golf tournaments or don't want to play betting games or get prizes? Maybe you're just learning to play or practicing to get better. Keeping a handicap is a great way to track your improvement. As you improve, you can expect to see your handicap gradually go down


If you play on different courses, it is good to know what your handicap is so you can pick the right tees and gauge your relative success on one course vs. another.


It is also a good reminder for beginners not to get frustrated. Say your course handicap is 30 and you shoot a 105. Rather than feeling frustrated or unsuccessful, realize that your score is only a few strokes over your net par — good job!
Ready to get your golf handicap?
Handicaps are issued and maintained by Allied Golf Associations (AGA's). In Northern California, this is the NCGA. To get a handicap index, join NCGA and a club of your choice.
Once you join, get your GHIN #, and post a minimum of 54 holes in the GHIN system, your handicap index will be calculated. This will be updated on a daily basis, so you'll see your handicap change over time based on your performance.
Want to learn more about Handicaps? See our Handicap 101 resource or join NCGA today to get your handicap index.