Golf News
Volunteer Spotlight: Marcia Whiting
March 15, 2023 / by NCGA Staff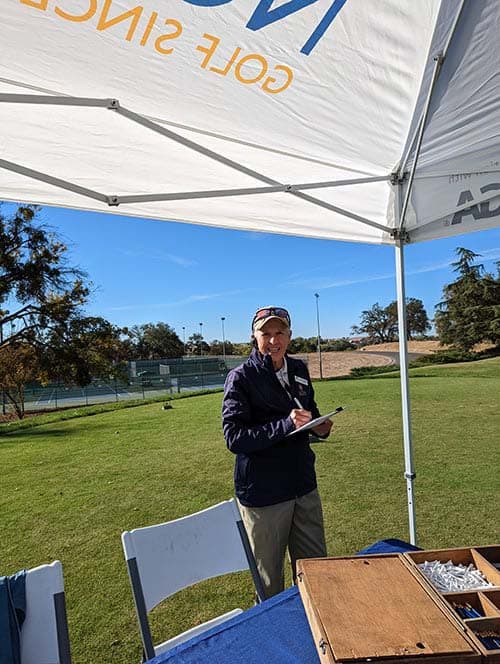 Marcia Whiting didn't grow up playing golf, although she did play other sports. She was introduced to the game through her career in the insurance industry. She was routinely invited to play in "fun" scramble tournaments and enjoyed it. Initially she relied on athletic movements from prior years of playing sports like softball and basketball. She admits that "While I could work my way around a course, I really didn't have a clue what I was doing."
She joined a women's club - the LPGA Amateurs (formerly EWGA) and annually participated in skill improvement clinics that they offered on weekends for working women. She supplemented these sessions with multiple books and tv shows regarding golf and developed her game. More recently she continues her player development with individual lessons, on a regular basis, at Haggin Oaks. Whiting considers golf a life-long sport with continuous tinkering in efforts at improving. She plays most of her golf in the Sacramento Area at a variety of courses as time allows.
Whiting has been an NCGA volunteer for eight years. She first got interested in learning more about the Rules of Golf and decided to attend an NCGA seminar. She didn't pass the test and realized the complexity of the Rules. Gail Rogers, NCGA Past President, encouraged Whiting to continue the process. Initially she was experimenting to see if she might enjoy volunteering in retirement. Clearly, she did!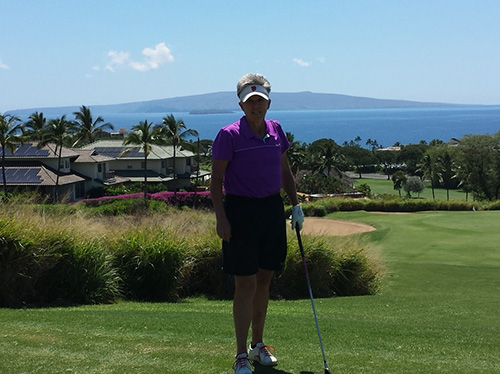 Whiting enjoys volunteering for many reasons – You get to be outdoors, you can set your own schedule and the most rewarding piece – the "people" interactions with players, parents and other volunteers. In addition to her work as a Rules Certified NCGA Tournament Official, Whiting also volunteers with her club and the National LPGA Amateurs organization. Her Rules knowledge led to her certification as a Tournament Official. She has been selected as a volunteer on their nationwide tournament operations team. She serves as a Lead Official in the "boots on the ground" set up and running of an event. Her experience with course preview and marking, developing local rules, on course rules etc. lends itself nicely to both golf organizations.
In addition, Whiting volunteers with the Sacramento Chapter of LPGA Amateurs to assist in running several local events. Her goal is to make any women who wants to play the game feel comfortable on the course. She believes that the primary goal of a volunteer is not to be an "enforcer:, rather the purpose is helping players and serving as a positive role model.
When asked about her favorite events to work – hands down - the UC Davis Women's Invitational, because it is extremely well organized, the course is interesting, and the players are extraordinary people. Not to mention getting to see some exceptional golf!
Outside of playing and volunteering in golf Marcia enjoys getting stuck into a good book and playing the guitar. She enjoys strumming to country and to those 70's favorites like James Taylor, Carol King and John Denver – just for fun.
When asked about her dream round of golf – she'd like Tee it up at the Old Course at St. Andrews with Babe Didrickson Zaharias, Arnold Palmer and Laura Davies. What a dream! Her best golf memory is aspirational – that first hole in one (Coming soon we hope).
If you see Marcia at one of our events this season, please say hello and know that she is there to help and ready with a smile.