February 28, 2022
The NCGA Opposes Assembly Bill 1910
The NCGA's position on Assembly Bill 1910
Don't Forget to Watch Video Testimonies of PGA Tour Members and Celebrities Espousing the Importance of Public Golf Below
On January 31, California Assembly Bill 672, which aimed to convert municipal golf courses into lower-income housing throughout California, died after the Assembly Appropriations Committee refused on January 20 to pass the bill.
The NCGA thanks its membership, partners and others who voiced their opposition to what was deemed The Public Golf Endangerment Act.
On February 9, the bill's author filed a virtually-identical replacement bill, Assembly Bill 1910, carrying the same name as its predecessor--"Publicly Owned Golf Courses: Conversion: Affordable Housing."
We at the NCGA will again join California's golfers and their organizations and friends in opposing The Public Golf Endangerment Act.
For background, AB 1910 (Public Golf Endangerment Act) seeks to provide $50 million in developer subsidies to redevelop California's municipal golf courses into housing complexes.
This bill singles out golf and only golf for residential redevelopment among the state's abundance of park, recreation, and open space activities. This bill proposes to only affect golf rather than putting ALL park, recreation and open space activities in play for redevelopment.
Municipal golf courses are part of the same park systems that provide soccer, baseball, swimming, picnicking, biking, pickleball, tennis, walking/riding trails and numerous other recreational amenities, the one difference being golf is generally more utilized than the rest. The one commonality being their indispensability in making possible high school and junior golf programs.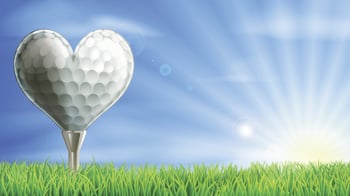 The health benefits of golf include strengthening your heart. If you walk 18 holes three to five times a week, you'll get an optimal amount of endurance exercise for your heart. If you pull your clubs or carry them, you'll burn even more calories each round and benefit even more.
Health bonuses include staying fit, improving muscle tone and endurance and losing weight.
Golf courses preserve open space, sequester carbon, provide habitat, promote biodiversity and allow rainwater to get into groundwater basins. And in times of global warming and record high temperatures, golf courses reduce temperatures in their surrounding areas. Municipal golf courses provide these benefits almost entirely in densely packed urban environments where they are most needed, and in communities disproportionately identified as "park poor." Converting them to hardscape exacerbates both problems.
Not only would the passing of the bill negatively impact the health of municipal course golfers and have negative environmental impact on the surrounding communities, but the bill also negatively impacts jobs and access. Everything from employment at municipal courses and vendors' contracts to equipment sales are put at risk by the Public Golf Endangerment Act.
We encourage you to reach out to local representatives in advance of the vote to let them know your concern/opposition.
WHAT CAN YOU DO????
FORM LETTERS
Form Letter for Industry Professionals
Form Letter for Club Officials