NCGA
Spirit of the Game: William Wright
September 16, 2022 / by Jerry Stewart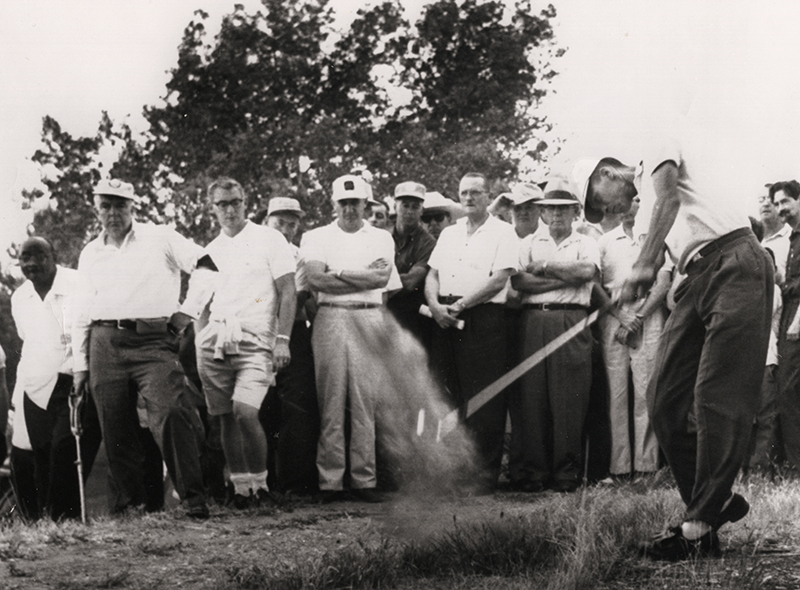 Note: This piece first appeared on usga.org on February 20, 2012.
Not long after receiving the trophy for his historic U.S. Amateur Public Links triumph in 1959, William Wright received a phone call at the Wellshire Golf Course in Denver from a Seattle reporter.
The first question asked of Wright was, "How does it feel to be the first black to win a national tournament?"
Angered that the first inquiry involved race, not his performance, Wright immediately slammed down the phone and walked away.
Startled by the reaction, the reporter called again.
At the time, Wright didn't completely realize the significance of his victory. But he also didn't want his skin color to be the story, either. He wanted to be treated like every other champion golfer; to let his performance, which included a 1-up semifinal win over defending champion Don Essig, and a 3-and-2 final-match victory over Frank Campbell, to be the focal point. Wright had never trailed in any of his six matches, despite barely making match play with a qualifying score of 149."I told myself to be calm," recalled Wright as he recounted the story to 200 attendees of the African-American Golf History Symposium at the USGA in Far Hills, N.J., on Feb. 18. "I backed away from the phone because I didn't want to slam it down again. I asked him, 'What are you thinking about?' I told him I was happy that I won the tournament."
Wright's main goal that week was to qualify for match play. He had struggled and fought so hard just to participate that he was proud of his accomplishment.
Wright told the audience that he was pleased with what was ultimately written about his victory.
It has taken time for the significance to sink in, but being the first African-American USGA champion now has a special place in Wright's career. One can easily sense the pride when the 75-year-old golf professional speaks. Around his neck at the symposium was the gold medal he received on that July day in 1959. It's identical to the gold medal that every USGA individual champion receives, from the U.S. Junior Amateur to the U.S. Open.
Wright was one of five speakers at the one-day symposium that also highlighted a special exhibit at the USGA Museum featuring African-American sports icons Althea Gibson, Joe Louis and Jackie Robinson, but he was the only speaker with a USGA championship pedigree.
That 1959 APL was Wright's first USGA competition. For years, his father, Bob, an outstanding golfer in his own right (he qualified for the 1963 APL), and mother fought a rule that barred blacks from joining city courses in Seattle. They could play, but couldn't belong to men's or women's clubs to establish a USGA Handicap Index®, something that was required to compete.
"You have to understand, we could not play in city tournaments, state tournaments or national tournaments because we couldn't join a club," explained Wright. "There were only three [public] golf courses in Seattle: West Seattle, Jackson Park and Jefferson Park."
Finally, his mother's fight convinced the governor to put an end to the discrimination. Not only could blacks not join, but neither could another rapidly growing demographic in the city – Asians.
Winning that APL changed the perception, at least in Seattle. Upon returning home, Wright was now recognized by people. He could get a starting time at Jefferson Park, the same course where a future Masters champion honed his talents (Fred Couples).
But nationally, black golfers still were receiving the cold shoulder. It happened again to Wright later that summer when he arrived at The Broadmoor in Colorado Springs, Colo., for the U.S. Amateur. As the APL champion, Wright had earned an automatic exemption into the National Amateur. However, he was the only African American in the field and his fellow competitors did little to make him feel welcome.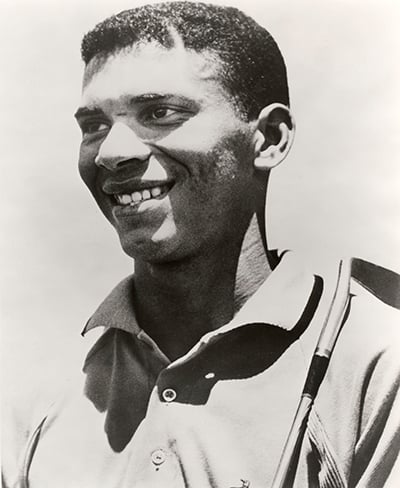 Nobody engaged Wright, then a 23-year-old Western Washington University senior, until an elderly gentleman spotted him on the practice putting green. Charles "Chick" Evans, a two-time U.S. Amateur champion (1916 and 1920) and one of just five players (Evans, Bob Jones, Johnny Goodman, Jerome Travers and Francis Ouimet) to have won the U.S. Amateur and U.S. Open as an amateur, immediately saw what was occurring. So the 69-year-old Chicagoan approached Wright and took him under his wing, providing him a locker inside The Broadmoor and even offering him accommodations.
Then Evans took him out for a practice round with two future golf titans. One was Deane Beman (future U.S. Amateur champion and PGA Tour commissioner), and the other was a 220-pound blond with a crew cut. His name was Jack Nicklaus, who would win his first of his eight USGA titles that year at The Broadmoor.
"I have never forgotten it," said Wright of Evans' benevolence. "He came over and made it so I could enjoy the most aristocratic hotel. It was just amazing."
Wright would be eliminated in the first round, but that summer of 1959 was the kickstart to a remarkable life, on and off the course. He eventually relocated to Los Angeles with his wife, Ceta, and opened a series of car dealerships. He also became a Class A PGA professional in 1971 and briefly played on the PGA Tour.
He still teaches at a small golf facility near the Los Angeles International Airport, and has not lost his zeal for the game. While in the car business, it wasn't uncommon for Wright to rise at 3:30 or 4 in the morning and play 12 holes at Brookside Golf Course in Pasadena before heading over to his car dealership.
"I still have that desire to play golf and I want to play hard," said Wright, who has qualified for one U.S. Open and five U.S. Senior Opens.
Wright no longer has to deal with the injustices that once faced an African-American golfer. He's thankful for men like Joe Louis who helped blacks gain access to the PGA Tour and helped abolish the Caucasian-only clause from The PGA of America's bylaws.
Today, he can call any course in Los Angeles and tell the shop who he is and immediately receive an invitation to play.
He would like to see more blacks in the game. Thus far, only Wright, Alton Duhon (USGA Senior Amateur) and Tiger Woods (U.S. Junior Amateur, U.S. Amateur and U.S. Open) have won individual USGA titles. Mariah Stackhouse (2009) and Amira Alexander (2011) helped Georgia win a pair of USGA Women's State Team championships.
Wright passed away, February 19, 2021.