NCGA
Spirit of the Game: Joe Louis Barrow Jr.
October 20, 2022 / by Jerry Stewart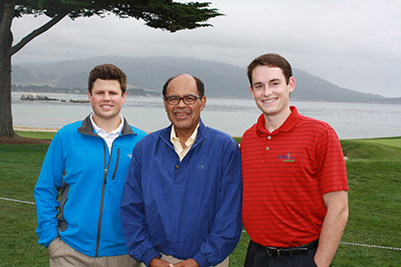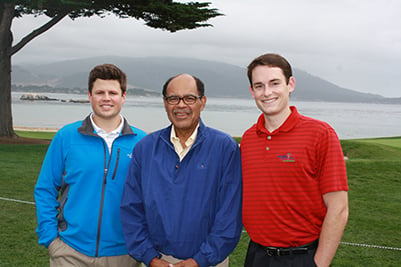 Joe Louis Barrow Jr. didn't have to look far for inspiration.
His father, Joe Louis (pictured, below right, isn't just regarded as one of the greatest boxers of all time, but was one the first African Americans to have a cultural impact in the United States.
Even on the golf course. In 1952, Louis, who was as passionate about golf as he was about boxing, was invited to play as an amateur in the San Diego Open. He'd become the first African American to play in a PGA Tour event.
Following in the footsteps of his father, Joe Louis Barrow Jr. has also left an impact, parlaying a successful business career into his role as CEO of The First Tee, a positive youth development organization that introduces the game of golf and its values, such as honesty perseverance and sportsmanship, to young people.
In 18 years at the helm of First Tee, Joe nurtured it into a multimillion-dollar organization with more than 170 chapters across all 50 states, with an additional three overseas. Since 1997, The First Tee has reached an estimated 13 million young people, including three-time PGA Tour winner Scott Piercy.
Under Joe's leadership, First Tee's network of chapters grew substantially; the National School Program evolved from a pilot project to full implementation in thousands of elementary schools; and through a partnership with the Department of Defense, The First Tee programs have been made available to children of U.S. servicemen and women.
As part of his goal of spreading smiles across kids' faces, in 2004 Joe oversaw the creation of The First Tee Open, a PGA Tour Champions event held at Pebble Beach Golf Links and Spyglass Hill (formerly Poppy Hills) that features the legends of golf competing side-by-side with First Tee juniors.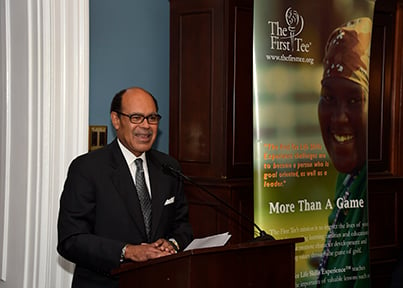 Currently also serving on a variety of local and national boards, including the National Golf Foundation and American Junior Golf Association, Joe Louis Barrow Jr. was inducted into the National Black Golf Hall of Fame in 2011 where he joined his father.
In 2016, he was inducted into the NCGA Hall of Fame. A year later, he retired as CEO of First Tee. His legacy there, however, remains.
I have the greatest respect for Joe Barrow. He's done a fantastic job of leading The First Tee. Without Joe, The First Tee, I don't think, would have gotten where it is."
– Jack Nicklaus, Trustee of The First Tee
"You're the one that gave it [The First Tee] life, who gave it energy. You're the one who took those nine values and inserted them into the program… You've done a great job, Joe."
– Gen. Collin Powell, Founding Chairman, America's Promise Alliance