NCGA
Saratoga Country Club Celebrates 60th Anniversary
July 7, 2022 / by Jerry Stewart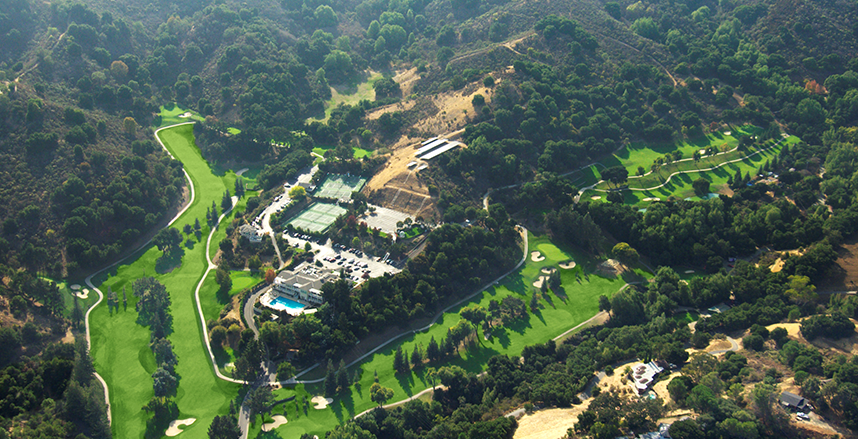 Golf and nature collide in the artfully designed Saratoga Country Club, a sprawl of lush rolling hills and fast fairways putting the avid golfer to the test. Nestled in the eastern foothills of the Santa Cruz Mountains, this par 34 nine-hole masterpiece sits secluded in Silicon Valley.
With options to play 9 or 18 holes, the track offers panoramic views and provides a convenient escape for its surrounding communities. The Club's Members own over 100 acres consciously balancing conservation with local usage; supported by solar and water wells, sustainability is a priority.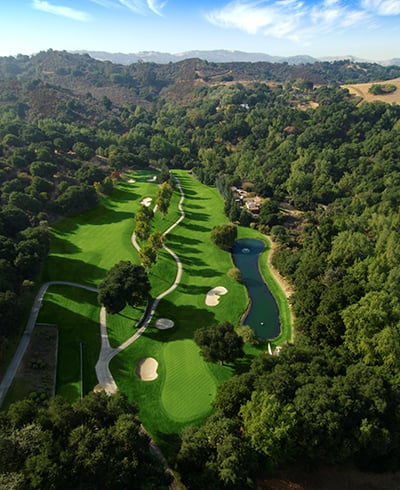 Developed in April 1958 and opened for its first round of golf on June 6, 1962, the founding partners hoped to fulfill their vision of creating a quality golf experience eliminating the hassles and pitfalls of traveling thirty miles across town to the next nearest course. They quickly saw the added benefit to the community they could create by carving an incredible golf experience into the foothills of Saratoga. Backed up to the Fremont Older Open Space Preserve, every hole of the original Robert Muir Graves creation has been maximized by renowned golf architect Carter Morrish, son of Jay Morrish.
Nature abounds in this verdant oasis; the deer in the distance kick up a flock of wild turkeys from Prospect Creek which sits parallel to the ample fairway. Landing the green in two, you are challenged by a back-rolling ball that lines itself up for a perfect putt to save par. This track meanders up and through the mountain's edge and invites the seasoned golfer to put their skill on the line.

NCGA has appropriately ranked this majestic course as a par 68 with an optional 18-hole ranking for competitive tournament play.
Since its first round of golf played in 1962, six tennis courts were added in 1972, and the clubhouse was expanded with a second floor to include a formal dining room and lounge in 1974. Many projects have been completed over the years including renovations to every green and the driving range, resurfaced tennis and pickleball courts with stadium lighting, plus enhancements to the clubhouse to include a fitness center and pool facility. Most recently, two bocce ball courts were added with a seating area to revel with friends while admiring spectacular valley views.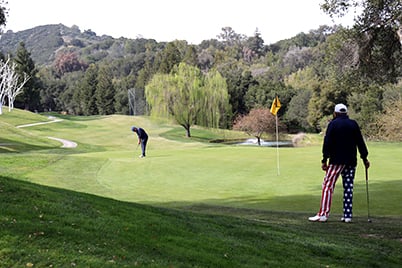 As a fully private, member-owned recreation facility, members honor each other and traditions for generations to share, and in doing so, have managed to secure the future legacy of Saratoga Country Club. Members are thrilled to celebrate sixty years of success and a lifetime of memories in the community!
"For over 30 years, my family has grown up playing golf at Saratoga CC and it has become my second home. It has an exceptionally well-maintained golf course that has built many lifelong friendships. The track is short enough for seniors and juniors to enjoy their rounds, meanwhile challenging the handicaps of "Plus" golfers. It's certainly the best-kept secret of golf in Northern California." — Clive Surfleet