Golf News
Road to Olympic Club U.S. Open Finals Qualifying
May 31, 2022 / by Jerry Stewart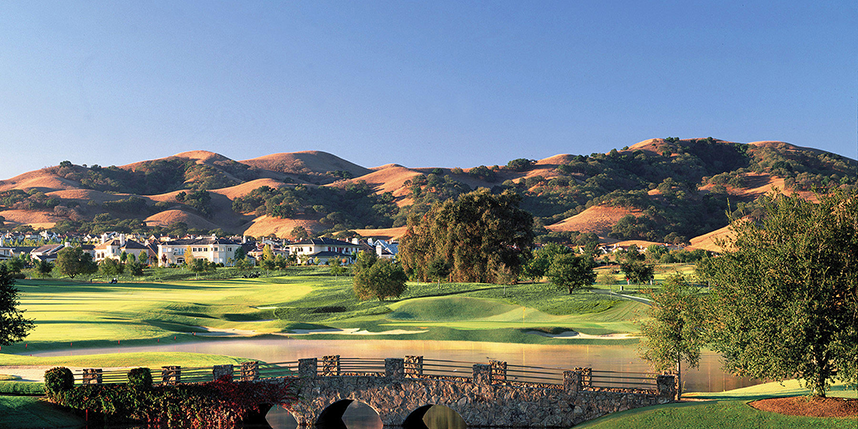 By Elgin Nelson
U.S. Open Local Qualifier Recap
Noah Woosley led all final qualifiers, including a 15-year old amateur at Ruby Hill Golf Club
It's that time of the year again when local qualifiers across the country take place, with the U.S. Open looming. A total of 8,330 hopefuls play on their local golf courses with hopes of competing in golf's third major. Seventy-five players descended onto Ruby Hill Golf Club, located in Pleasanton on May 3.
9th Hole at Ruby Hill Golf Club, Credit: Elgin Nelson
Noah Woosley, Pac-12's 2022 Men's Golf Champion, won the top qualifier spot posting a 68 (-4) on a picturesque day at Ruby Hill. The other qualifiers include Blake Hathcort from Moraga, CA, Chanhee Ryu from Pleasanton, CA, Eddy Lai from San Jose, CA, and Jaden Dumdumaya, from Fairfield, CA. These players posted a 71 (-1).
The two alternates, Ethan Chung and Darren Pang posted an even round score of 72.
Ruby Hill Golf Club, Credit: Elgin Nelson
In speaking with Jaden Dumdumaya a few days following his round, he seemed very content with the state of his game.
"I think my game's at a pretty good point. I keep learning new things about myself and I am going to continue to be passionate about the game of golf," Dumdumaya said.
His name may sound similar to some. Dumdumaya won the Drive, Chip, and Putt contest in Augusta, GA. Every year this event serves as a precursor to the Masters' Tournament showcasing rising talent from the boy's and girl's age divisions. Dumdumaya won the boy's age 14-15 division after sinking a clutch putt on the 18th hole.
He hopes to carry his recent success toward the final qualifier that takes place at the Olympic Club (Ocean Course) in San Francisco, CA.
"I've been inspired by my success lately, and I want to experience the energy again of being on the biggest stage," Dumdumaya said.
But, Dumdumaya knows that he will be going up against top golfers on a course he's never played before.
"My expectations for the final qualifier is to do my best against the best of the best. And I mean, it'll be a day before my birthday," Dumdumaya said.
You can watch Dumdumaya and others trying to qualify for this year's U.S. Open on June 6. They will tee it up on the Ocean Course at The Olympic Club located in San Francisco.