NCGA Hall of Famer Grant Spaeth Dies Age 88
July 29, 2020 / by Jerry Stewart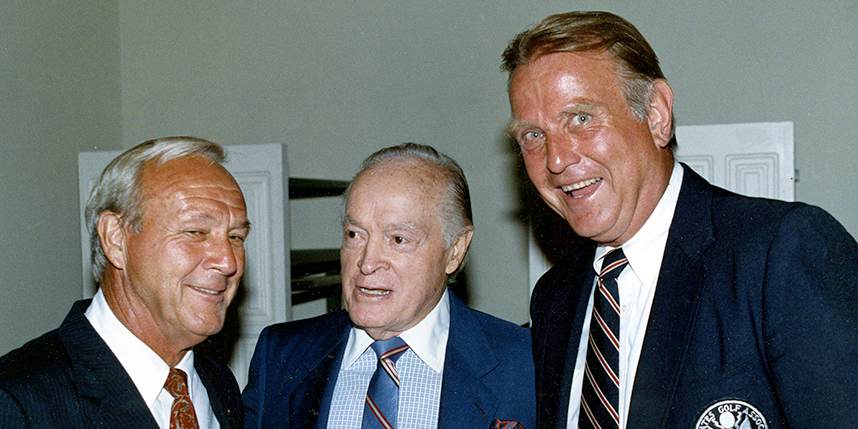 Grant Spaeth, who proudly served the USGA in a variety of volunteer roles, including as the Association's president in 1990-91, and was also elected to the NCGA Hall of Fame in 2011, died July 28 at the age of 88.
Spaeth, who was born in Oxford, England, had a lifelong impact on golf.
From his NCAA team title at Stanford in 1953 to his eventful years from 1990 to '92 as president of the USGA, Spaeth's contribution to the game continues to this day.. He was a graduate of Palo Alto High and the son of the Dean of the Stanford Law School. While his father was stationed in Montevideo, Uruguay, Spaeth was introduced to golf on a course across the street from his home. Later as a teenager, he caddied for the Stanford golf team, and it wasn't too long before he and his Stanford teammates became national champions.
Spaeth graduated from the Harvard Law School and served in the U.S. Army followed by the Reserves. His law practice in Palo Alto was the foundation to years of public service. Spaeth was the Deputy Secretary for the Department of Health, Education and Welfare from 1978 to '80 and also served as a Palo Alto city councilman. Then came years of work on various USGA committees, leading to his USGA presidency and a list of accomplishments to remember. He may have been the best reach-out-to-people person who ever filled the USGA president's chair. Spaeth was instrumental in bringing the British Open back to Carnoustie, Scotland. He founded the U.S. Men's Mid-Amateur and Women's Mid-Amateur Championships. He created the USGA's regional affairs departments.
Through it all, Spaeth's affection for the game remained rich. On Sunday mornings before the final round of the Masters, he often walked Augusta National's back-nine alone, savoring the memories and the promise of what was ahead. Closer to home, he also entertained TV viewers on "Hooked on Golf" with his articulate, entertaining and informative essays on the game and its Rules.