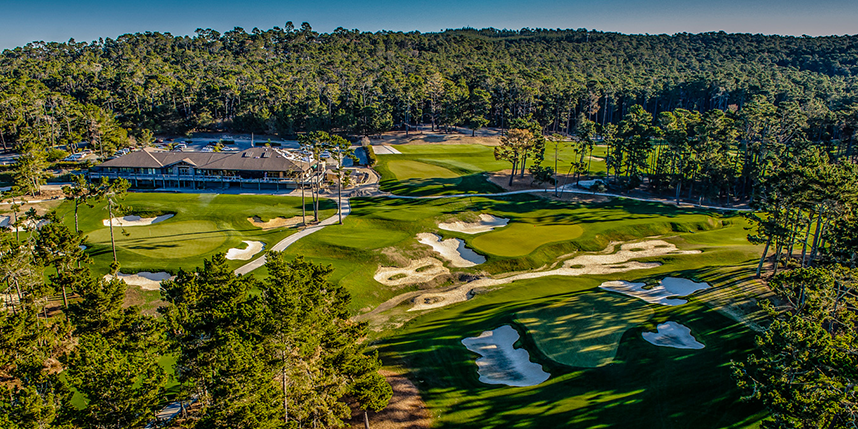 July 6, 2022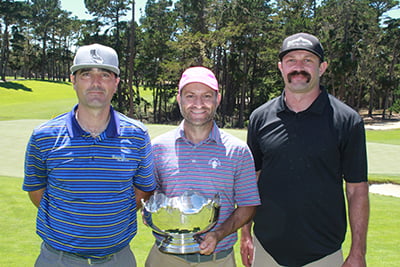 While he won last year's NCGA Mid-Amateur Four-Ball title with longtime teammate and friend Nick Moore, Matt Cohn on the individual front had been in somewhat of a drought.
There was a third-place run at this year's NCGA Mid-Amateur, a fifth-place finish at last year's NCGA Public Links Championship and a sixth-place finish at the 2021 NCGA Valley Amateur. All great showings, but no glory.
It all changed Wednesday at Poppy Hills, as Cohn notched his fifth NCGA crown with his third win in the Public Links Championship. Now a five-time NCGA champion, Cohn posted a final-round 2-under 69 to edge--of all people--Moore by two shots. It's Cohn's first NCGA individual title since winning the Public Links in 2019.
"It's just not easy to win," said the 41-year-old Cohn, who works as a tutor in San Francisco. "It seems like it's going to be easy, and then it's not."
The clincher for Cohn was a birdie on the par-5 18th. He could've two-putted and been safe but sank it to finish with a 36-hole total of 4-under 138. Moments earlier, Moore, who made a charge with a final round 68, had arrived at the 18th tee just a stroke back. He'd have to settle for a par on the closing hole, after he got a tough lie in the greenside bunker.
"I had a bad lie, and I had a bad hit. If I'm going to lose, I may was well lose to my Four-Ball partner. He played well. I congratulate him," Moore said.
Cohn didn't know that Moore, who was looking for his 11th NCGA title, was breathing down his neck until he glanced at the scores on his phone on the 14th hole.
"When I looked and saw Nick's name, I couldn't have been less surprised," Cohn said. "On 18 I assumed that he would make a birdie. So I assumed I also had to make birdie."
After Cohn's first eight holes, it all looked to be over. Thanks to a string of birdies from holes Nos. 6 through 8, he built a five-shot lead. Defending Player of the Year Brett Viboch at the time was on Cohn's heels, but his run ground to a halt with a tough triple-bogey on the 8th after his drive went left into a patch of trees.
"I decided to turn into a lumberjack for a bit," quipped Viboch, who finished third at 142 after a final round 72.
Big Sur Flight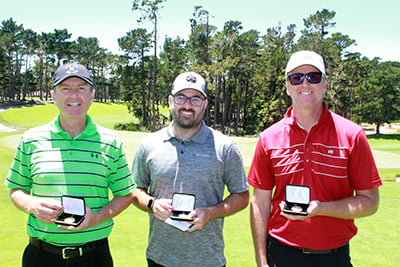 Kenneth Harrington won the title, carding a solid 6-under 65 in the final round to come in at 3-under 139. Derrick Franks and Chris Guarini finished T-2 at 142 after rounds of 74 and 71, respectively. Guarini earned second place in a card-off.
Golden Gate Flight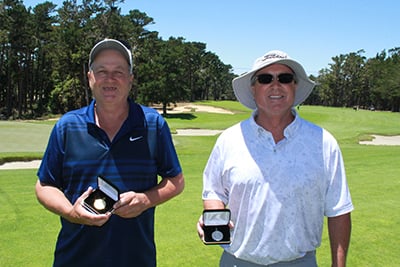 Bill Villareal and Mike McCarthy had to go to extra holes to determine the champ. Villareal would win with a bogey on the first playoff hole. The two finished regulation tied at 141, with Villareal posting a 69 and McCarthy a 70. Third place went to Joe Chen at 142.
Yosemite Flight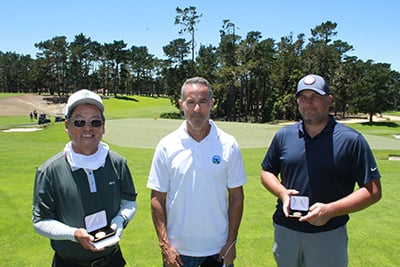 Terry Won took the title, carding his second straight 2-under 69 to finish at 4-under 138. Matt Brody and Chris Balough finished tied for second at 139 after final rounds of 67 and 72, respectively. Brody earned second place in a card-off.
July 5, 2022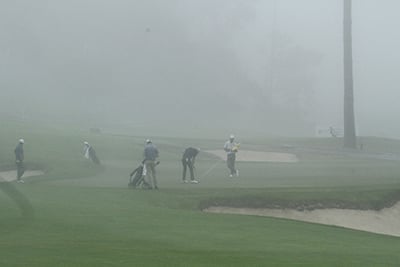 Even when his long birdie putt try on the par-4 16th lipped out, Matt Cohn smiled. He had good reason to be in a good mood.
Cohn, who hails from San Francisco, took the lead in this week's NCGA Public Links Championship on Monday, carding a first round 2-under 69 amidst the fog at Poppy Hills.
How steady was Cohn? Already a two-time winner of the event (2016, 2019), he'd post 17 pars with a chip-in eagle on the par-5 10th.
Sitting in a tie for second at 70, just a shot off the lead, are fellow past NCGA champion Brett Viboch and Christian Quint. Viboch, the defending NCGA Player of the Year, had five birdies and could've gone lower except for a tough double-bogey on the par-4 3rd. Quint had four birdies over his front-nine but also two bogeys.
Nick Moore of Monterey, a three-time winner of the event who would tie Casey Boyns' record of four wins with a victory, is alone in sixth place at 72.
Tuesday's final round will also be held at Poppy Hills.
Net Championships
Big Sur Flight
Derrick Franks of Pacific Grove is the leader after day one after a first round score of 3-under 68. Three players--Mark Fishwick, Cesar Orozco and Chris Guarini---are tied for second at 71.
Golden Gate Flight
Redwood City resident Edwin Yee grabbed the lead, carding a first round score of 2-under 69. Three players--Mike McCarthy, Chris Ladd and Joe Chen--are tied for second at 71
Yosemite Flight
Chris Balough of Pacheco is the leader after carding an opening day score of 4-under 67. Terry Won is alone in second place at 69. Steven Nelsen and Phillip Huelson are tied for third at 71.