April 29, 2022
2022 PWGA Legacy Senior/Super Senior Championship
May 4, 2022
Green Valley Country Club member Itsuko Moridaira came up clutch when she needed to.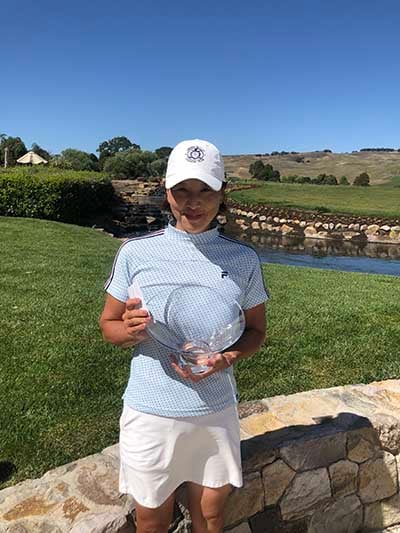 Moridaira, the 2020 NCGA Senior Women's Player of Year, made par on the 18th hole at Chardonnay GC in Napa for a final round score of 25 (Stableford scoring) and one-point win over runner-up Tomi Marcus in the Senior Championship.
The big difference for Moridaira, who finished the 36-hole event at 59, was an opening day score of 34. When Moridaira made par on the 18th, it snapped a streak of three straight bogeys. Marcus, who had a final-round 31 to come in at 58, also slipped on the 18th, carding double-bogey.
Third place went to Deborah Robertson at 54.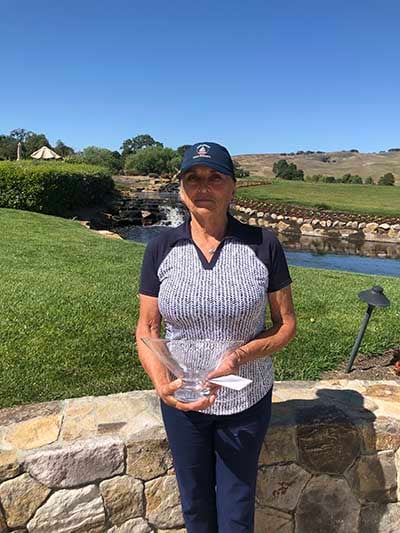 In the Super Senior Championship, Patty Mitchell and Pat Prather both finished regulation tied at 47 after final rounds of 24 and 25, respectively. Mitchell would win the title in a playoff.
Third place went to Kay Robinson at 46 after a final-round score of 26.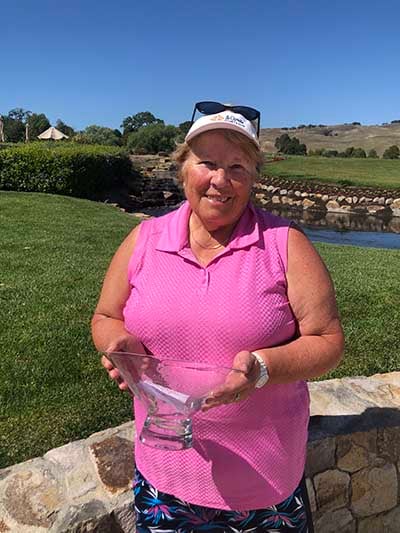 The Net Senior title went to Nanette Prolo at 78 (37-41). The Net Super Senior title was won by Bonnie Roohk with a score of 73 (33-40).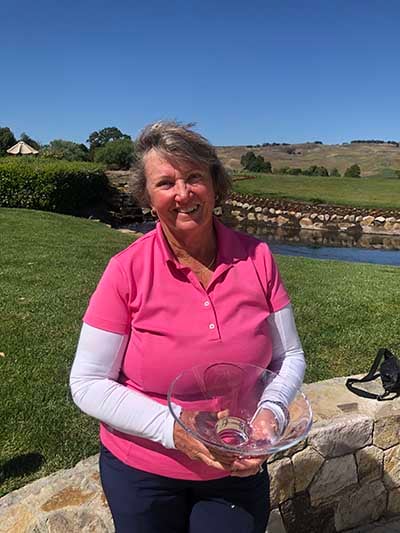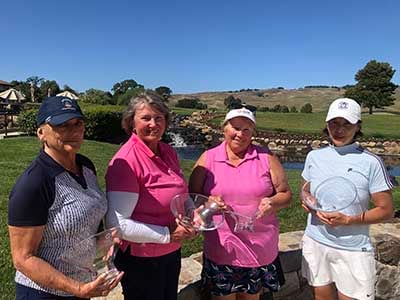 May 3, 2022
Former NCGA Senior Women's Player of the Year Itsuko Moridaira took the early lead, posting a first-round score of 34 playing in a Stableford format.
Moridaira had a pair of birdies over her round. Deborah Robertson of Martinez is in second place with 31 points.
In the Super Senior Championship, Patty Mitchell of Diamond Springs is the leader with an opening score of 23. Pat Prather of Rohnert Park is in second place at 22.
Originally founded in 1960 and named the Grandmothers Tournament this event is very popular. Female Seniors, age 50 – 69 and Super Seniors, age 70 + as of the tournament start date, compete in a 36 hole two day Stableford format event. Location of this event changes annually. Players must play to a maximum Handicap Index of 40.4 or lower. Low Gross and Net over both Senior and Super Senior fields are awarded. All other payouts are based on Stableford points within flights. Field limited to 220 players. Award luncheon follows second round of play.