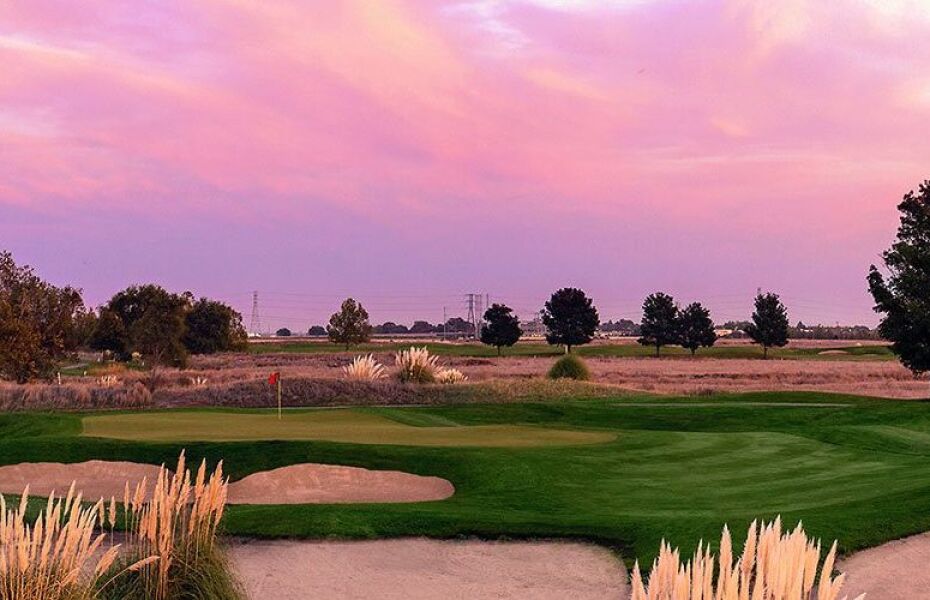 August 30, 2022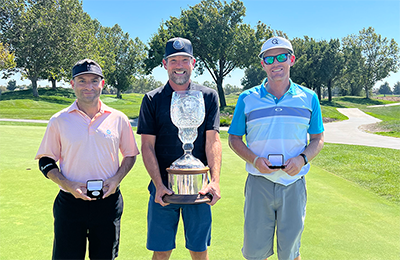 Ben Hogan once said that the most important shot in golf is the next one. At this year's NCGA Valley Amateur, the event would come down to the last few shots.
In what became a thriller (and heartbreaker for some), Kevin Cook took the title after posting a final round 5-under 67 at The Reserve at Spanos Park to come in with a 36-hole total of 7-under 137. Both Garett Wagner and Matt Cohn finished tied for second at 138 after final rounds of 72 and 69, respectively.
The tough luck finisher was first-round leader Daniel Covrig, who'd place fourth at 139 after a final round 74. Covrig had stepped onto the tee at the par-4 18 as the leader at a total of 8-under par. He ended up making triple on the hole.
The big difference for Cook was a late charge on the back-nine. He'd play holes Nos. 14 through 18 at 3-under par to eke out his first NCGA victory.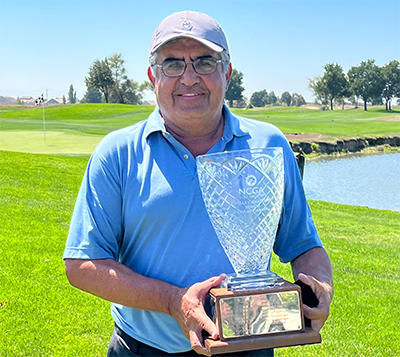 Things also came down to the wire in the Senior Championship. There, John Jaramillo took the title after defeating Chuck Richesin on the first hole of a sudden-death playoff.
Jaramillo and Richesin each came in at 2-under 142 in regulation after final rounds of 71 and 73, respectively. In the playoff (par-4 10th hole), Jaramillo made par while Richesin made bogey.
During regulation Jaramillo, who also was a first-time NCGA winner, played his last six holes at 2-under.
Three players--Ken Noonan, Jim Knoll and Thomas Ansbro--finished T-3 at 144. Noonan was awarded third place following a card-off.
August 29, 2022
Former UC Davis standout Daniel Covrig got off to a hot start at this week's NCGA Valley Amateur at Brookside CC and The Reserve at Spanos Park.
On Monday, Covrig took the first round lead at Brookside with a solid 7-under 65 that included eight birdies and just one bogey.
In second place at 66 is Garet Wagner. In third place at 69 is Matt Cohn. Wagner got going thanks to a back-nine 31 with five birdies. Cohn, winner of this year's Public Links Championship, had four birdies and just one bogey.
Over in the Senior Championship, Olympic Club member Mike Staskus jumped into the lead thanks to a 68 featuring six birdies and two bogeys.
Chuck Richesin and Dean Prince are tied for second at 69. Richesin was the 2019 NCGA Super Senior Player of the Year.
Lurking at 70 are three players including two-time Senior champ Jim Knoll.
Tuesday's final round will see play shift over to The Reserve at Spanos Park.
Played for the first time in 2004 as a replacement for the San Joaquin and Sacramento Valley championships, the NCGA Valley Amateur has become a staple in the tournament season.
Drawing exceptional players during the late summer, the Valley Amateur has 500 points up for grabs to the champion at a time when the Player-of-the-Year race is coming to a close.
The 36-hole stroke play event is played at a venue in the San Joaquin or Sacramento valley each year and provides a top-level championship opportunity. Nick Moore and Jason Anthony are the only players to have won the championship three times.
A senior division is also held with past champions including several Senior Player of the Year honorees: Carl Selkirk, Gary Vanier, Jim Knoll and Jeff Burda. Vanier is the only three-time winner of the senior division having won in 2006 at Elkhorn CC and in 2007 and 2013, both at Riverbend GC. Knoll is the only other multiple-time winner, winning in 2008 at Winchester CC and again in 2011 at Riverbend GC.
Trevor Clayton set the single round championship record in 2014, shooting a 10-under 62 at Reserve at Spanos Park. Clayton's 36-hole total of 133 tied 2009 winner Steven Chung for low 36-hole total. In 2015, Nick Moore defeated Blake Hathcoat in a 9-hole sudden death playoff. With his win in 2016, Moore became the first player to win the Valley Am three times. Anthony matched the feat when he won in 2021.
2020 Senior champ Jeff Wilson and 2021 champ Jeff Burda share the Senior championship record for total score of 138.