June 14, 2022
A Lesson In Not Giving Up
Monday's qualifier for this year's NCGA Amateur Stroke Play Championship at Fountaingrove GC in Santa Rosa was tough on everybody. There was wind in the morning, the players saw fast greens and were playing from the tips.
The best score was a 75 (by two players). But that was just part of the story.
Davis McDowell, a YOC Clubhouse member now at UC San Diego, had a bizarre day. While finishing his warm-up on the range, he'd hit his 3-metal in preparation of the first hole--- a narrow tee shot, where a driver can get you in trouble.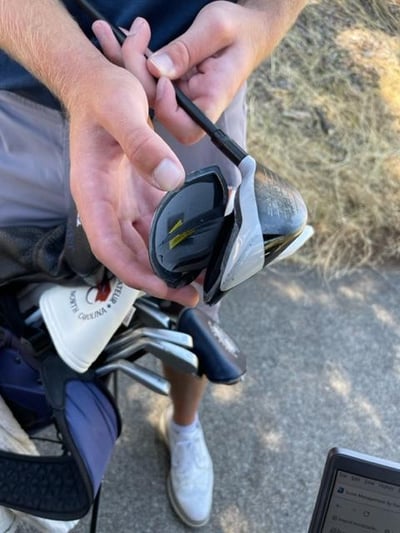 Unfortunately for McDowell, his 3 metal split in two and he had no replacement. So he instead went with the driver off the first tee and duck hooked it out of bounds.
He'd then go to his driving iron, wich didn't go O.B. but wasn't all that great, either. His fourth shot plugged in the right green side bunker, which he followed with a shot over the green behind a tree. He then chipped out, got on the green and two putted to start with a 9 on his scorecard.
At that point, many may have called it a day
and quit mentally. He didn'tMcDowell didn't. He persevered and while he was 5-over after one, he finished at 5-over for the round!
McDowell, thanks to his persistence, ended up placing third in the field.
So don't ever give up. The game can always turn and if you persevere, it can work. As they say, golf can mirror life.