NCGA
2022 NCGA Players of the Year
October 7, 2022 / by Jerry Stewart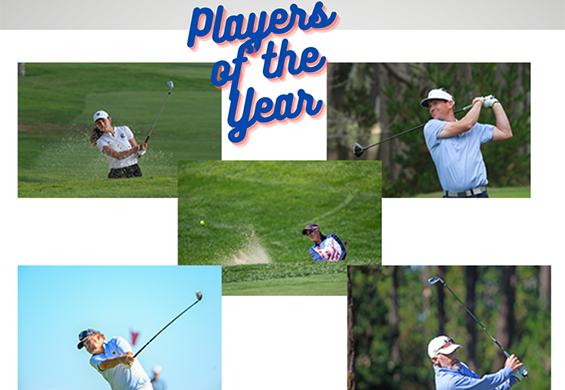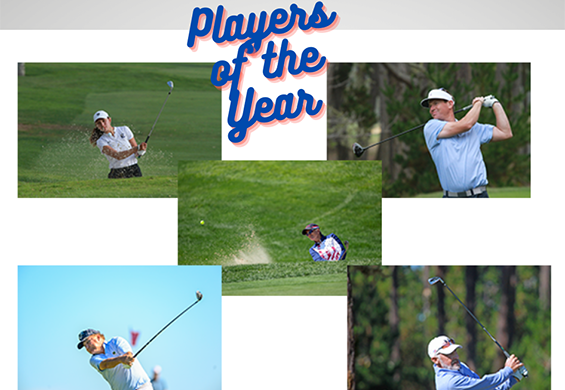 NCGA Men's Player of the Year--Garett Wagner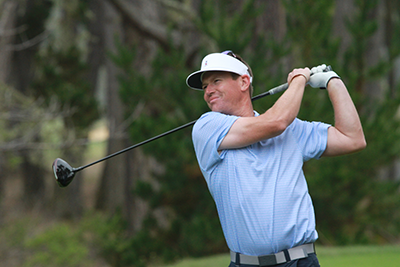 Discovery Bay member Garett Wagner always enters each new golf season with focus and commitment to play better than he did the year before.
In 2022, Wagner took his game to a whole other level. The 46-year-old police officer would go on to capture NCGA Men's Player of the Year honors, finishing the 2021-22 season with a total of 1,503 points. Marc Engellener was second with 1,378 points.
"It's awesome to have won Player of the Year honors, to say the least," Wagner said. "I played really well at the end of the season and shot up the points list."
During the summer, Wagner got his game in a groove by often playing rounds with his son, Gavin. Garett is the oldest Player of the Year since Randy Haag won the award in 2011 at age 52.
Among Wagner's highlights were runner-up finishes at the Amateur Stroke Play Championship and Valley Amateur. He also reached the Round of 32 at the NCGA Amateur and picked up wins at the Antioch City Championship and Antioch City Master Four-Ball Championship.
"It was a solid season for me," Wagner said. "I played well at the right times and made it so no one could catch me."
NCGA Women's Player of the Year--Annika Borrelli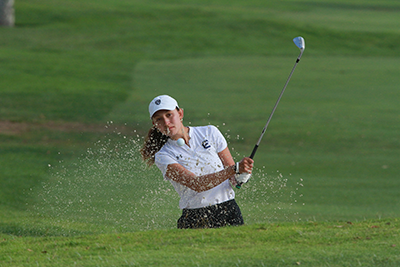 If the 2021-22 season was the amateur swan song for Alamo resident Annika Borrelli, she certainly departed in style.
Borrelli, a fifth-year senior at Cal-Berkeley who planned to turn professional possibly as soon as winter, would earn her third Women's Player of the Year award, tallying 875 points. Her Bears teammate, Cristina Ochoa, was second with 790 points.
Along with becoming the first women's player to win three titles, Borrelli, 22, joined Sabrina Iqbal as the only players to win back-to-back honors.
"It means the world to me," Borrelli said. "My dad (David) and I wrote down goals for the year, and repeating as Player of the Year was on there. I'm so grateful to represent the NCGA as well. It all feels like a blessing."
Borrelli's big win came when she repeated as champion of the California Women's Amateur. She'd join LPGA Tour member Mina Harigae and NCGA Hall of Famers Patty Sheehan and Lynne Cowan as one of only seven players to go back-to-back in the illustrious event. She'd also place third at the NCGA Women's Amateur.
"My dad and I had a good game plan going into summer," Borrelli said. "A lot of the hard work I put in paid off."
As for her professional aims, we're hoping we see her among the field when the 2023 U.S. Women's Open tees of at Pebble Beach Golf Links in June.
"That would be awesome," Borrelli said.
NCGA Senior Men's Player of the Year--Randy Haag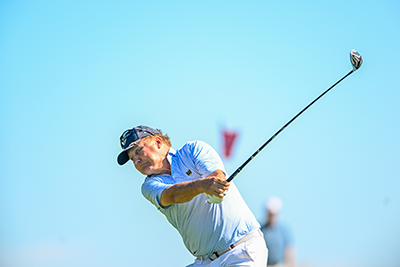 Olympic Club member and NCGA Hall of Famer Randy Haag has experienced quite a bit in his career.
During the 2021-22 season, the now 63-year-old may as well have thought he was on the Big Dipper.
In what was a rollercoaster ride, Haag opened the season with a long-awaited win at the California Senior Amateur, his first State crown. A few months later, he'd have 6-inch screws inserted in a bad left ankle.
"I remember the doctor told me, 'You may be able to play golf in April. But you probably won't play very well,'" Haag recalled.
By the end of it all, Haag would earn his third Senior Player of the Year award, finishing the season with 1,665 points. Tony Ralph was second with 1,140 points.
Along with winning the 2021 California Senior Amateur, Haag got a victory at the NCGA Senior Four-Ball Championship playing with Robert Funk and reached the Round of 16 at the NCGA Senior Amateur. Still needing a strong finish, Haag would clinch POY honors by placing third at the season-ending NCGA Senior Championship after a final round 69 vaulted him 26 spots up the leaderboard.
"That was one of my best rounds all year," Haag said. "It's very exciting to again be Player of the Year. You never know how it's going to feel until you actually do it. It still really matters to me. But it's also about more than the golf. We also love seeing our friends and the camaraderie."
NCGA Senior Women's Player of the Year--Lynne Cowan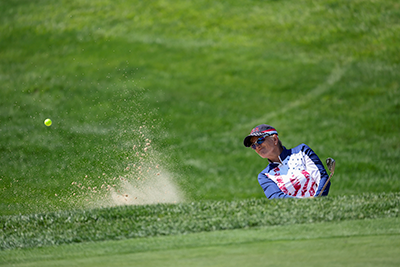 As an NCGA Hall of Famer, Rocklin resident Lynne Cowan already has a ton of career highlights.
During the 2021-22 season, however, Cowan did something even she had never done before. The 60-year-old would earn medalist honors at the U.S. Senior Women's Amateur in Alaska.
"It was pretty awesome," Cowan said.
That could also be the way to describe Cowan's season. The Sierra View CC member would go on to claim her record fifth Senior Women's Player of the Year award with 1,620 points. Lara Tennant was second with 1,535 points.
Cowan's previous Player of the Year awards came in 2016, 2017, 2019 and 2021.
"I'm pretty amazed by it," Cowan said. "Especially with the caliber of player that we have."
Along with her stellar play in Alaska, Cowan also won the NCGA Senior Women's Amateur and finished third in two WGANC Legacy events. The cherry on top was a hole-in-one in September, her first in 37 years.
"I enjoy the competition and the challenge of putting all the pieces together, including my body, to hit fairways and greens and make birdies," said Cowan, who has long suffered from axial spondyloarthritis, a form of arthritis in the spine.
There to help her along too has been her husband and part-time caddie, Carl.
"Golf is good for my body. The stretching helps keep me loose," Cowan said. "And Carl always is pushing me. He's my coach."
NCGA Super Senior Player of the Year--Jim Knoll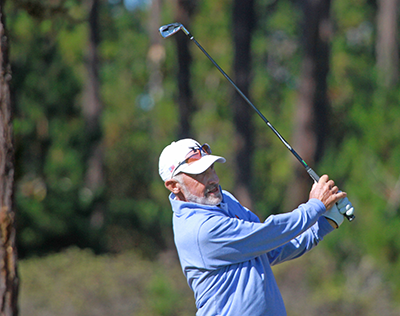 About a month and a half before the end of the 2021-22 season, Rooster Run member Jim Knoll was asked by one of his (Northern California PGA) professional friends if he would be playing in the annual Cup Matches.
Replied Knoll at the time, referring to the event that pits the best of the NCGA versus the best of the NCPGA, 'You know, I'm not sure.'
Having not missed a Cup event in over two decades, Knoll, 70, made it a goal to make the NCGA team. Turned out, his play would earn him Super Senior Player of the Year honors.
A record five-time Senior Player of the Year winner, Knoll, a printing salesman, would go on a late-season tear to win the Super Senior title with a total of 1,442 points. Two-time defending champion Jeff Burda was second with 1,335 points.
"I kind of snuck in there," Knoll said. "I had a late rally, playing well at the end of the season."
From August to the end of the season (Sept. 30), Knoll had two wins, two runner-up finishes and two third place finishes. His biggest points came from a second place finish at the 2021 NCGA Senior Valley Amateur and reach the semifinals of the Super Senior Match Play Championship. He also placed third at the 2022 Senior Valley Amateur.
"It's nice. It still means a lot to be a Player of the Year," Knoll said. "Last year I didn't play so well. But it's not just about winning. We play for the friendships and camaraderie."