Golf History
2020 NCGA Players of the Year
October 7, 2020 / by NCGA Staff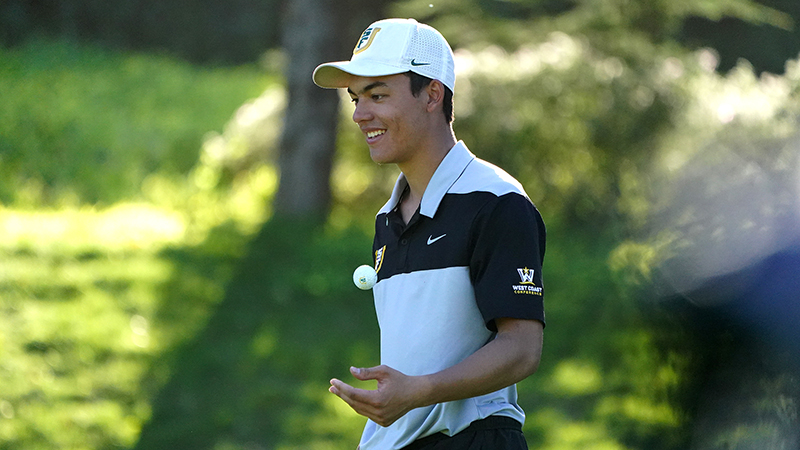 2019-2020 NCGA Players of the Year
NCGA Player of the Year—Alexander Chin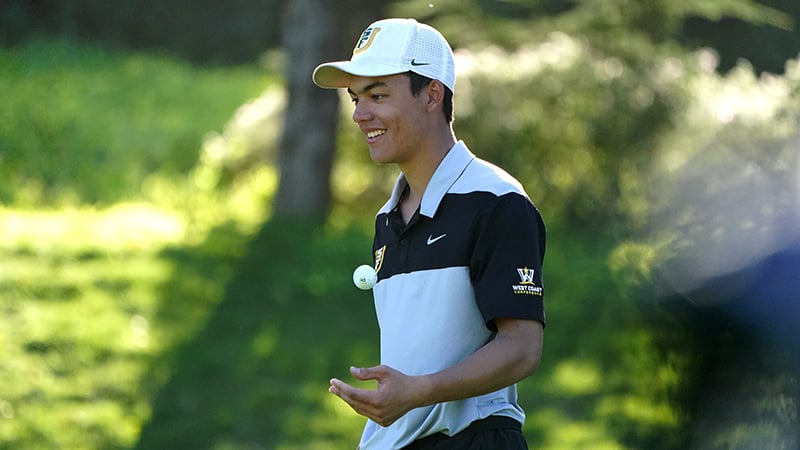 A few early wins made Alexander Chin realize he was on the right path, but it wasn't until he reached the quarterfinals of the California Amateur Championship that he began aiming for a loftier goal.
"It wasn't really a goal to be Player of the Year," said Chin, a 21-year-old senior at the University of San Francisco. "After I saw where I was in the standings after the California Amateur though, I figured I had a shot."
The Pleasanton native, who honed his skills on the Junior Tour of Northern California, added a new goal, and the pursuit was on. In the end, Chin would win Player of the Year honors with a total of 1,326 points. Runner-up Matt Cohn would finish at 1,223 points.
Along with his finish at the California Amateur, Chin earned 390 points for a second-place finish at the NCGA Amateur Stroke Play Championship and another 140 points for reaching the Round of 32 at the NCGA Amateur.
"It means a lot to me to be NCGA Player of the Year," said Chin, who started playing golf around the five, thanks to some influence from his father, Alan. "I've taken a look at some of the history and past winners. It's pretty awesome to be among those names."
Having struggled a bit pre-COVID-19, Chin used the shelter-in-place time to sharpen his skills. His stroke average at USF before the pandemic was 76.
"I really used a lot of the time off as time to practice," Chin said. "When play resumed, that's when my game started to peak."
NCGA Women's Player of the Year—Faith Low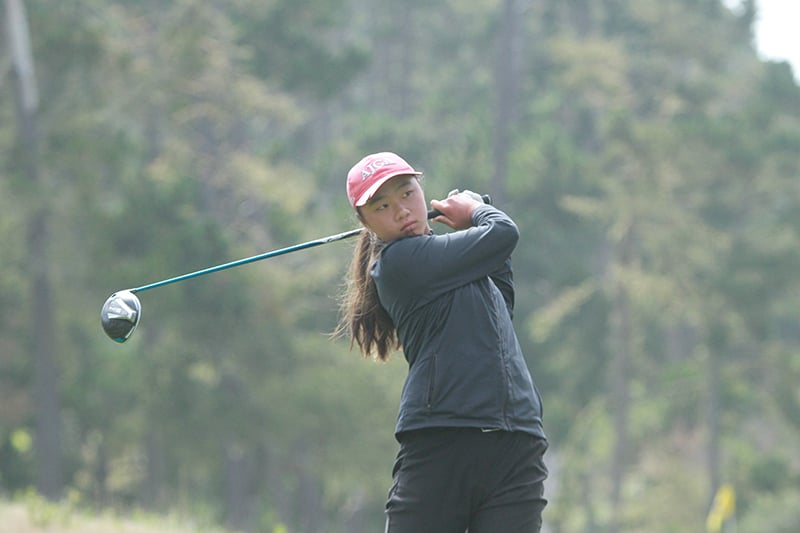 When the shelter-in-place mandate hit, 16-year-old Foster City resident Faith Low instantly began thinking of ways to keep her game in shape.
"Everything was so weird. But I wanted to stay sharp," Low said. "I had to go out of the box to practice."
The Futures Academy junior's extra efforts paid off. Upon returning to play, she'd win the NCGA Women's Amateur Championship. She'd also reach the Round of 32 of the California Women's Amateur. In all, Low would tally 783 points to win her first NCGA Women's Player of the Crown. Katherine Zhu was second at 580.
"When I heard that I won Player of the Year I was shocked," said Low, a member of the Junior Tour of Northern California. "It's so competitive. There's a lot of great players who've won the award, and a lot of them have gone on to have great success."
Low has aspirations already of playing collegiately and eventually becoming an LPGA Tour member. Among the traits that could help her is mental fortitude. When she won the NCGA Women's Amateur, she'd bounce back from a double-bogey start. For a lot of other players, that start could've spelled doom.
"My mental game has been better this year," Low said. "I try not to think a lot about the past. That goes for life, too. I don't dwell on the bad shots. I focus on the stuff ahead."
NCGA Senior Player of the Year—Mark Morgan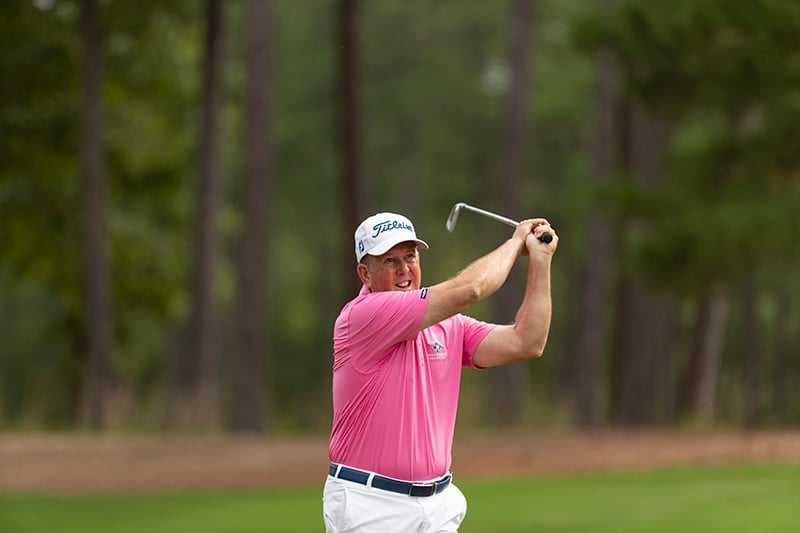 In 2019, Shingle Springs resident Mark Morgan was on top of his game. Along with numerous wins, Morgan played his way into the U.S. Senior Open and U.S. Senior Amateur.
The 61-year-old, however, would come up just short in earning Senior Player of the Year honors.
"I was within 100 points, with one event left, and I double-bogeyed the last hole," recalled Morgan. "That was that."
This time, Morgan finished on top. He'd tally 1,160 points, not necessarily by wins, but by a flurry of close-calls. He'd finish runner-up at the California State Fair Senior (130 points) and NCGA Senior Valley Amateur (195 points). Morgan also took third at the NCGA Senior Championship (208 points). Overall, he'd have seven top 10 finishes. Chris Miller was second at 1,015 points.
"It's a great honor. When you look at the list of others who have earned Senior Player of the Year…I feel very fortunate to be mentioned with them," Morgan said. "I never thought I'd have a chance to do this."
A financial advisor, Morgan knew he had another shot this year after his finish at the Senior Valley Amateur. At the ensuing NCGA Senior Championship, he played on despite a slight injury.
"I'm glad the injury wasn't worse and that I had a chance to hang in there," Morgan said. "At my age, I'm just happy to be out there playing in the first place."
NCGA Senior Women's Player of the Year—Itsuko Moridaira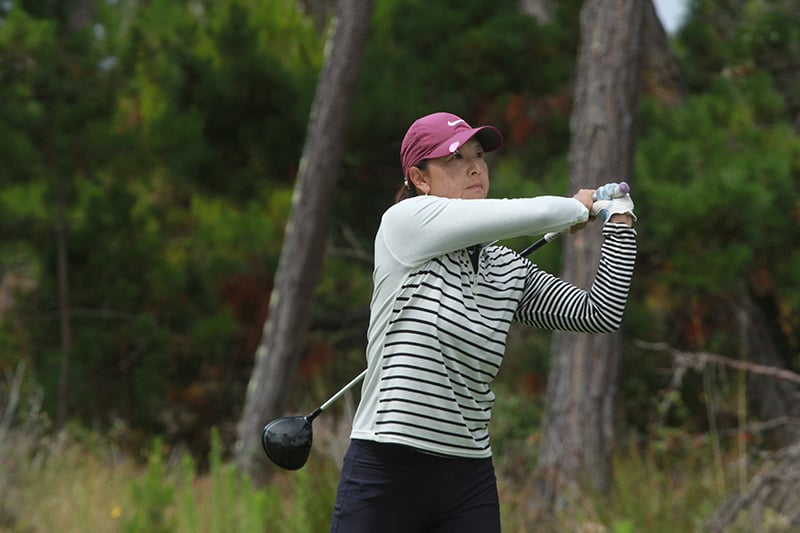 Upon turning 50 last November, Green Valley resident Itsuko Moridaira told herself to play in as many senior events as possible.
Her decision to do so would pay big dividends.
Moridaira went on to become the Senior Women's Player of the Year after finishing with 518 points. Marianne Towersey would finish second at 500.
"I'm very, very excited to win such a great award," said Moridaira, who earned the majority of her points via a runner-up finish at the NCGA Senior Women's Amateur and a T-3 finish at the CWC Senior Championship. She'd clinch the title when she finished T-10 at October's California Senior Women's Amateur Championship.
Moridaira is proof that hard work can pay off. She played collegiately at a junior college in Michigan but eventually quit the team because she couldn't break 100.
Things changed more than a decade later when, in 2006, two years after getting a membership at Green Valley Country Club, Moridaira began a quest to improve her game.
Once a 26-handicap index, she's now down to a 2.
"I practiced a ton, and then practiced some more," Moridaira said. "I had a number of lessons from a number of different instructors. And I signed up for a lot of tournaments. Just to get the experience."
NCGA Super Senior Player of the Year—Jeff Burda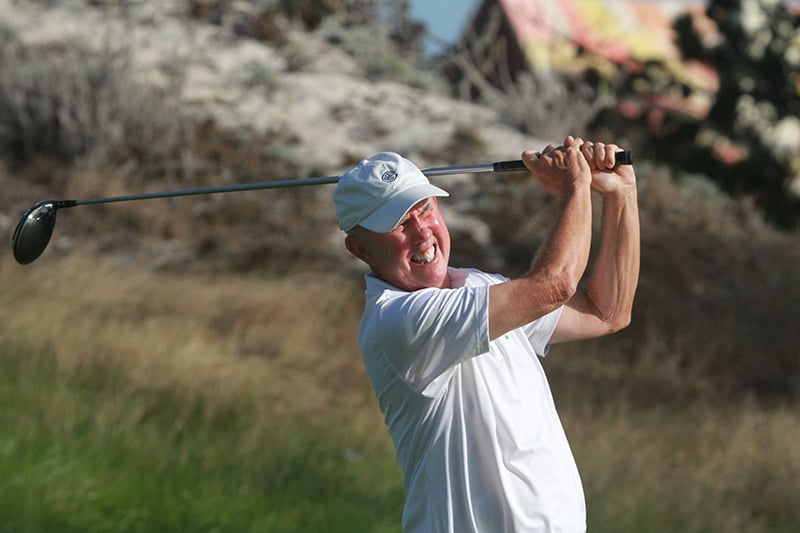 In what was his first full season competing as a Super Senior, Modesto resident Jeff Burda left an indelible impression.
The now 67-year-old went on to win the points race with a total of 1,628 points. His nearest competitor, runner-up and former winner Frank Pieper, finished with 835 points.
"It was a good season," said Burda, who won all eight Super Senior events he entered during the points season. "It's a great honor to be Super Senior Player of the Year. It's a lot of fun to still be competitive at this age. It's satisfying. Fortunately, I'm still able to play well."
Burda's wins included the NCGA Super Senior Amateur Championship (300 points), the Sacramento County Super Senior (200 points), California State Fair Super Senior (150) and the Sacramento City Super Senior (150). He'd also finish second at last year's NCGA Super Senior.
With his victory at the NCGA Senior Amateur, Burda earned the distinction of winning an NCGA title in six different decades. His first title came at the 1974 NCGA Public Links Championship.
There to watch the win was his son, Patrick.
"I had a feeling he was going to show up for the finals," Burda said. "It was a lot of fun having him there."