2020-2021 NCGA Players of the Year
October 21, 2021 / by Jerry Stewart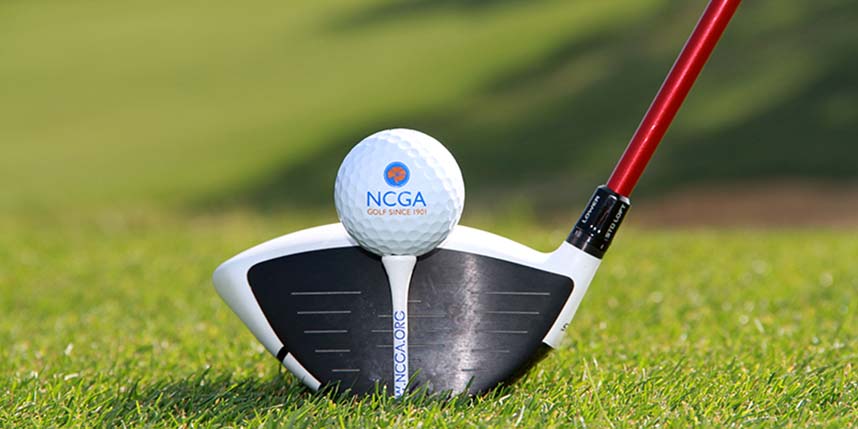 NCGA Men's Player of the Year—Brett Viboch
In the past, Moraga resident Brett Viboch had never really focused on NCGA Player of the Year honors.
Instead, the 38-year-old E-Club Sacramento member had entered each season targeting exemptions and a roster spot on NCGA Cup teams.
In August 2020, however, that all changed when Viboch decided he wanted to be a Player of the Year.
"I felt like I had underachieved, going all the way back to high school," Viboch said. "I needed a goal. I needed to start becoming the golfer I've always thought I could be. I thought I'd use earning Player of the Year as the tool towards my goal."
The extra motivation showed. During the season, Viboch won at both the Lone Tree Master Senior and Bing Maloney Four-Ball Match Play. He also was runner-up at the NCGA Valley Amateur and NCGA Public Links Championship. Other achievements included reaching the Round of 16 at both the NCGA Amateur and U.S. Mid-Amateur Championship and reaching the Round of 32 at the California Amateur. In all, Viboch would ring up 1,814 points to win the Player of the Year crown. Nick Moore was second at 1,197 points.
"It feels really, really good to have earned it," Viboch said. "I think I was consistent over the season. I feel like I almost didn't have a bad tournament. Still though, I think my best is yet to come."
NCGA Women's Player of the Year—Annika Borrelli
Last July didn't start the way 21-year-old Alamo resident Annika Borrelli envisioned.
She'd fail to get through a U.S. Women's Amateur qualifier. The poor results literally left her in tears. But after some consoling from her dad, Dave, and her coach at USF, Sara Doell–who extolled to her to "remember to have fun"— Borrelli got right back up.
That same month, she'd win the NCGA Women's Amateur and California Women's Amateur Championship.
"It was all about a mind-set shift," said Borrelli, a senior and Business Management major at University of San Francisco. "To play good golf, I realized I had to get out of my own way. Let my game take over and not overthink. It allowed me to relax more, and good goof followed."
The two big wins propelled Borrelli to her second NCGA Women's Player of the Year crown. She'd finish the season with 1,130 points. Ellie Bushnell was runner-up with 760 points.
"It's a huge honor this time around," said Borrelli, who joins Sabrina Iqbal as the only two-time Women's POY champions. "The first time I won it (2019), I promised myself that I'd have a win under my belt. So it feels like I've gone full circle."
Due to COVID-19, Borrelli still has one year left of college eligibility. Following her collegiate career, she aspires to play professionally.
NCGA Senior Men's Player of the Year—Mark Morgan
It wasn't until just a few weeks before the 2020-21 season ended that Shingle Springs resident Mark Morgan realized he had a chance to repeat as NCGA Senior Men's Player of the Year.
"I hadn't really looked, and then I did and was like, 'Wow, I'm in second place. I can still do it,'" Morgan said.
At the season-ending NCGA Senior Championship, it came down to Morgan and Robert Funk, who held the No.1 spot. The 61-year-old Morgan would finish as runner-up to eventual champion Corey West, with Funk finishing fifth. While Morgan lost out on the NCGA Senior title, he'd lock up his second straight Player of the Year crown.
Morgan finished the season with 1,767 point to just edge Funk, who finished with 1,668 points.
"When I came off 18 at the NCGA Senior, Robert (Funk) came over and said, 'Congrats, you've got Player of the Year.' It was very classy of him," Morgan said. "I'd never thought it was going to be possible. But when I knew I was so close, it became a goal."
Along with finishing as runner-up at the NCGA Senior, Morgan won the NCGA Senior Four-Ball (with partner Mike Rowley), was runner-up at the State Fair Senior, was third at the California Senior Amateur and was a semi-finalist at the NCGA Senior Amateur Match Play Championship. He joins five other players as back-to-back winners of the Senior Men's points title.
"When you compete against the level of talent we have, to end up at the top of the points standings….it's very gratifying," said Morgan, who never finished outside the top 10 in any of his starts.
NCGA Senior Women's Player of the Year—Lynne Cowan
Rocklin resident and NCGA Hall of Famer Lynne Cowan had been looking forward to defending her 2019 NCGA Senior Women's Player of the Year title.
But the pandemic, among other things, kept the 58-year-old Sierra View CC member off the course. When the 2020-21 season got underway, Cowan was ready to get back to business.
The results? A record fourth Senior Women's Player of the Year title.
"Last year, with COVID and not playing as much, I think I appreciated competing more this year than the other years (2016, 17' and 19') I've won the points title," said Cowan, a golf sales rep. "Golf was my outlet. Golf is an important part of my life."
Accomplishments included winning the WGANC Legacy Stroke Play Championship, making it to the Round of 16 at the U.S. Senior Women's Amateur and qualifying for and making the cut at the U.S. Senior Women's Open. In all, Cowan tallied 1,840 points. Runner-up Lara Tennant finished with 1,530 points.
"My personal highlight was definitely making the cut at the U.S. Senior Women's Open," Cowan said. "My goal is to win a national championship someday. I'm still eyeing a U.S. Senior Women's Am. I feel like I can win that, but I also feel at time that I'm running out of time."
NCGA Super Senior Men's Player of the Year—Jeff Burda
Entering the spring of 2021, part-time Modesto resident Jeff Burda was playing okay, but he also realized something was off.
His son, Patrick, pulled out an old video to show his dad.
"After watching the video, I realized that when I was addressing the ball, my hands were lower than they'd been," the elder Burda said. "So I made a change in my set-up."
Not much later, Burda was back to doing something he's done for over five decades—winning.
Following the adjustment, he'd go on to win the Sacramento County Super Senior and Sacramento County Vintage Super Senior Championships and the NCGA Senior Valley Amateur. He'd also reach the semifinals of the NCGA Super Senior Amateur. A retired banker, the 68-year-Burda in 2020 had also won the NCGA Super Senior Championship.
In all, he'd rack up 1,798 points to claim his second straight NCGA Super Senior Player of the Year title. Runner-up Chuck Richesin finished the season with 1,219 points.
"It's an honor to win the title twice in a row. I still really enjoy competing at this age," said Burda, who joins NCGA Hall of Famer Gary Vanier as the only back-to-back winners of the Super Senior points title. "At this point in my life, I just really enjoy playing courses I like and the camaraderie, and my health is good. I know my game is in the final quarter. I just hope it's not the final two minutes."
To learn more about the NCGA Player of the Year Points Program and Players of the Year honors, please
click here