Golf History
2019 Hall of Fame
October 12, 2022 / by NCGA Staff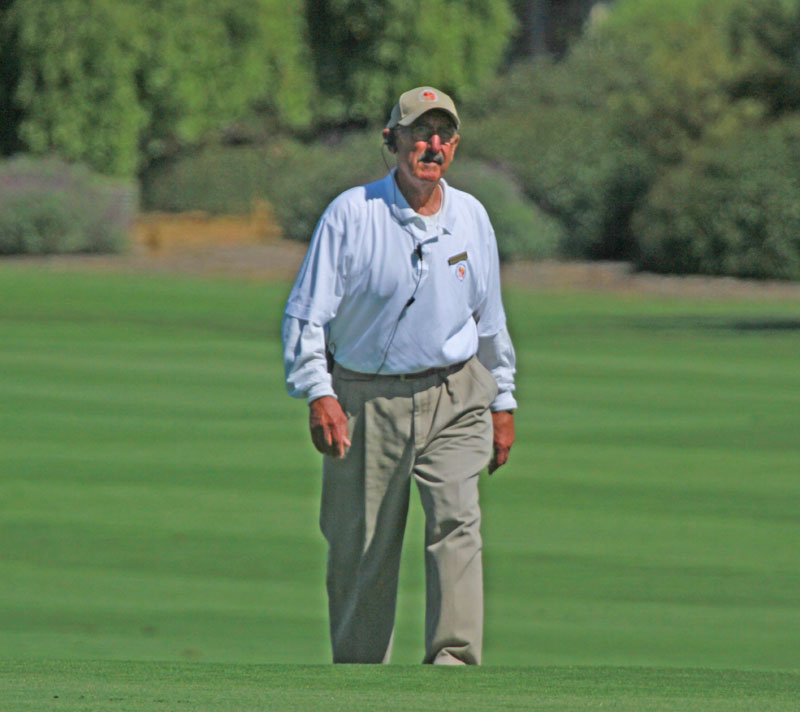 Golf in the Northern California region was celebrated Thursday, Sept. 26 at Poppy Hills Golf Course as the NCGA inducted its 2019 Hall of Fame Class with a ceremony at Porter's in the Forest.
Joining Distinguished Service Award honoree Vaughn Kezirian were Hall of Fame inductees Lynne Cowan, Bobby Clampett, Patty Sheehan and the late George Archer (represented by Donna Archer). The night's proceedings were emceed by The Golf Channel's Matt Ginella.
Vaughn Kezirian, Distinguished Service Award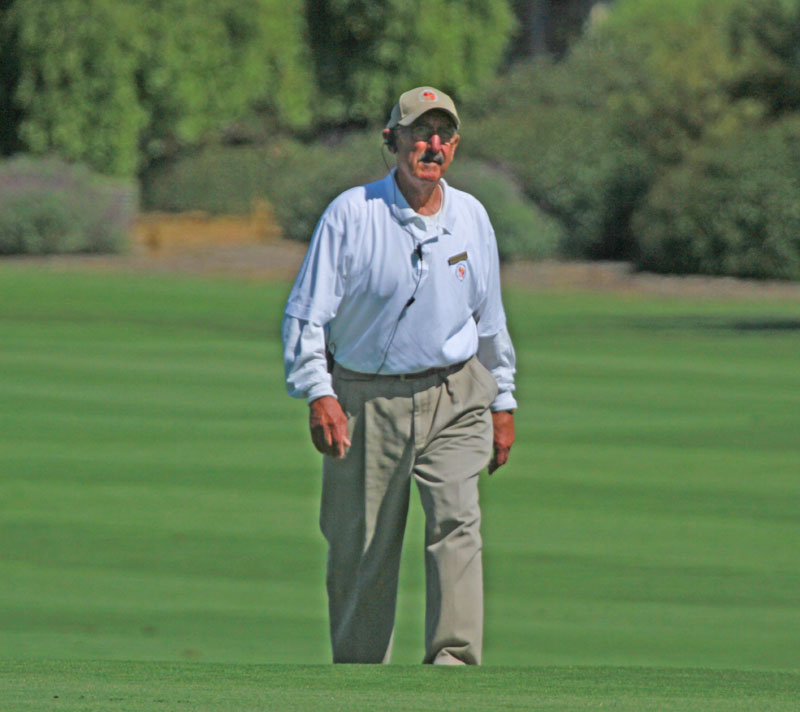 Sometimes, just a little bit of exposure can lead to something big.
In the case of Vaughn Kezirian, it was six golf lessons he'd receive as a gift for his 12th birthday.
While Vaughn had already been influenced by his father, Bob, he was now swinging his own clubs at Hank's Swank Driving Range in his hometown of Fresno.
Nearly 60 years later, Vaughn's passion for the game still burns.
While attending Cal-Berkeley, Vaughn would form a strong bond with roommate and 2014 NCGA Hall of Fame inductee Steve Desimone and together golf became their game of choice.
It's just one of many, many friendships. There were the Saturday and Sunday morning groups at Fort Washington Country Club, where Vaughn became a member in 1977.
It was at Fort Washington in 2001 that Vaughn was approached by good friend and 2016 Distinguished Service Award honoree Derrell Biddy about joining the NCGA Board of Directors.
Still at the time managing a reinforcing steel business in Fresno, Vaughn didn't just join the Board, he'd become NCGA president in 2010.
Following a brief retirement, Vaughn would return for more. In 2011, he joined the then-NCGA Rules and Competitions department. Two years later, his energies renewed, he became the interim executive director, helping to usher the NCGA through the re-opening of Poppy Hills. Vaughn also served as director for the acclaimed Youth on Course program and as a member of the Poppy Holding Incorporated Board, and he still remains active with the Junior Tour of Northern California, the California Senior Golf Association and the Senior Golf Association of Northern California. In 2018, he'd serve as Chairman of the U.S. Girls' Junior Championship, the first USGA championship to be held at Poppy Hills.
In between it all, there's always been his love for his wife, Ann, and his daughters Robin, Teriann, Corrie and Bobbie.
Without his contributions and service, the NCGA would not be the place it is.
The NCGA is proud and honored to recognize Vaughn Kezirian with its 2019 Distinguished Service Award.
Lynne Cowan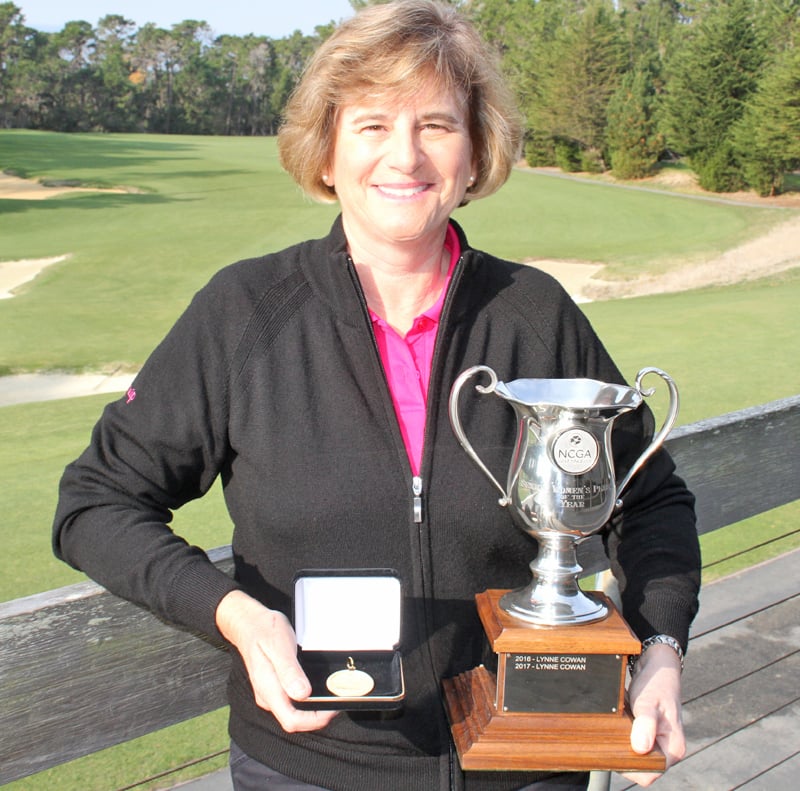 There's an expression that good things take time.
Things weren't always rosy for Lynne Cowan, but that's also what pushed the seventh generation California native to new heights.
Having picked up the game at age 12, Lynne not only had to play on the boys' team in high school but also on the men's squad at Contra Costa Community College since there were no women's teams in the 1980's.
Following her junior college stint at Contra Costa, things got a bit murkier when Lynne failed to make the women's golf team at San Jose State.
But the Sierra View Country Club member never stopped trying. Instead, she only became more determined to achieve her goals.
In 1987, Lynne married her husband, Carl, and joined Corral de Tierra Country Club in Salinas. Her tireless work at Corral's practice area would soon pay dividends.
That same year, she broke through with wins at the Women's Golf Association of Northern California Match Play, the Antioch City and the Palo Alto City.
Since then, Lynn's amateur career has skyrocketed.
She'd win a record-tying four California Women's Amateur Championships in 1999, 2000, 2005 and 2007. In 2006 and 2007, Lynne, the mother of two daughters, also won back-to-back NCGA Women's Amateurs.
Now on the senior circuit, Lynne, who's also coached at Davis High School and UC Davis, has just kept rolling. She's won the California Senior Women's Amateur Championship three times (2014, 2015 and 2018) and has a record four NCGA Senior Women's crowns (2014, 2016, 2017 and 2019). There's also been over 30 WGANC titles and over 30 USGA championship appearances. During one streak, she'd play in 19 USGA events, missing the cut only twice.
Other accomplishments include representing California five times in the U.S. State Team Championship and being a 20-plus time representative of Northern California at the North/South Matches. There too, are her 2016 and 2017 NCGA Senior Women's Player of the Year crowns.
Still active, the numbers and accolades should only keep growing.
Bobby Clampett
A Renaissance Man is defined as a person with many talents or areas of knowledge.
It's a good description of Bobby Clampett.
Born in Monterey, Bobby's career stretches from playing golf to golf design to the TV booth to bookstores.
Bobby's early golf training was based on the groundbreaking book "The Golfing Machine" by Homer Kelley, and he'd work closely with Kelley disciple Ben Doyle at Quail Lodge Golf Club.
Soon, his game took off. While at Brigham Young University from 1978 to 1980, Bobby was a three-time All-American, setting the career collegiate win mark with 12 victories and becoming the only two-time Fred Haskins Award winner as Collegiate Golfer of the Year.
He was only heating up. Bobby posted wins at numerous events including the Porter Cup, the Sunnehanna Amateur and the Western Amateur. He also won the 1978 World Amateur medal in team competition and twice captured the California Amateur at Pebble Beach Golf Links–first as an 18-year-old in 1978 and then again in 1980.
In between, Bobby earned low amateur honors at the 1978 U.S. Open and 1979 Masters–all while still a teenager. He'd even win a professional event at the age of 19—the 1980 Spalding Invitational, whose field included numerous PGA Tour veterans.
That same year, Bobby turned pro. His biggest season came in 1982, when he won the Southern Open. At that year's U.S. Open at Pebble Beach, he'd finish in a tie for third behind winner and 2016 NCGA Hall of Fame inductee Tom Watson and runner-up Jack Nicklaus. At the British Open, he'd hold a five-shot lead through the first two rounds before finishing tied for 10th.
Following the 1994 season, Bobby turned his focus to his second career as a broadcaster. He's worked for CBS and TNT the past three decades but has also competed on the PGA Tour Champions.
In 2007, Bobby penned his own book, 'The Impact Zone': Mastering Golf's Moment of Truth.' Today, Bobby shares that knowledge at his The Impact Zone Academy and schools, one of which is held at Quail Lodge.
Patty Sheehan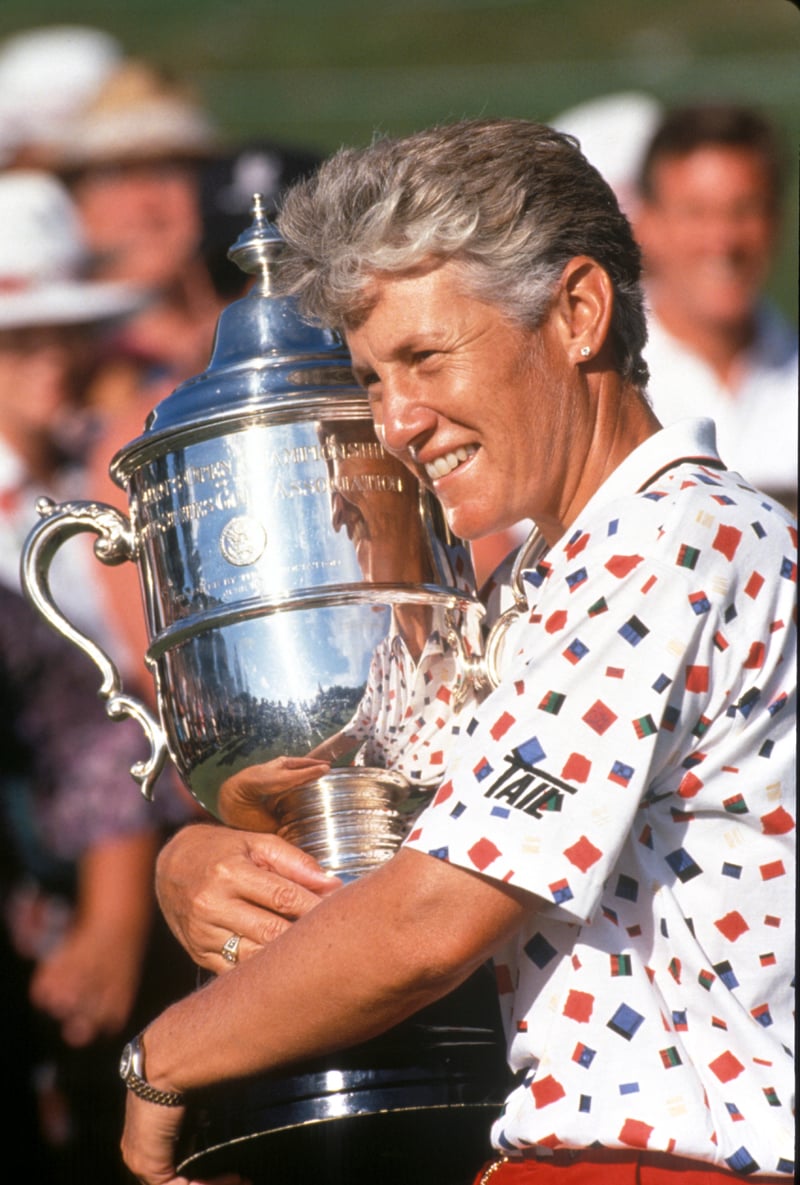 When you grow up as a downhill skier, you have to learn to pick yourself up.
That lesson has never been lost on Patty Sheehan.
Having grown up in part in Lake Tahoe, Patty's father, Bob, was an Olympic ski coach. So it was natural that she'd pick up the sport. At 13, she was so good she was ranked the No.1 downhill skier in the nation for her age.
Golf was secondary, until Patty became a scratch player at age 18. She'd play first at University of Nevada-Reno before heading further west to San Jose State, where she won the Association for Intercollegiate Athletics for Women title.
And what a game she brought. Having already won three state titles in Nevada, Patty won the California Women's Amateur in both 1977-1978. She was runner-up at the 1979 U.S. Women's Amateur and went undefeated on the 1980 Curtis Cup team. When Patty turned pro in 1981, she'd earn LPGA Tour Rookie of the Year honors.
Her bounce back attitude would result in one of the greatest careers in LPGA history.
Through the 2003 season, Patty won 35 tournaments, including the two Opens (1992, 1994), three LPGA Championships (1983, 1984, 1993) and a Dinah Shore in 1996. In 1995, her win at the SAFECO Classic qualified her for the World Golf Hall of Fame.
It was Patty's 1992 U.S. Women's Open that was her crowning achievement. She'd birdie the 71st and 72nd holes, and then went on to defeat friend, NCGA Hall of Famer and former Spartans teammate Juli Inkster in a playoff. It was sweet redemption, as three years earlier at the 1989 U.S. Women's Open, Patty had lost despite holding an 11-shot lead in the third round.
Fittingly, and in testament to her never give up spirit which was learned on the slopes, in 2002 Patty was one of the torch bearers for the Olympic Winter Games in Salt Lake City.
George Archer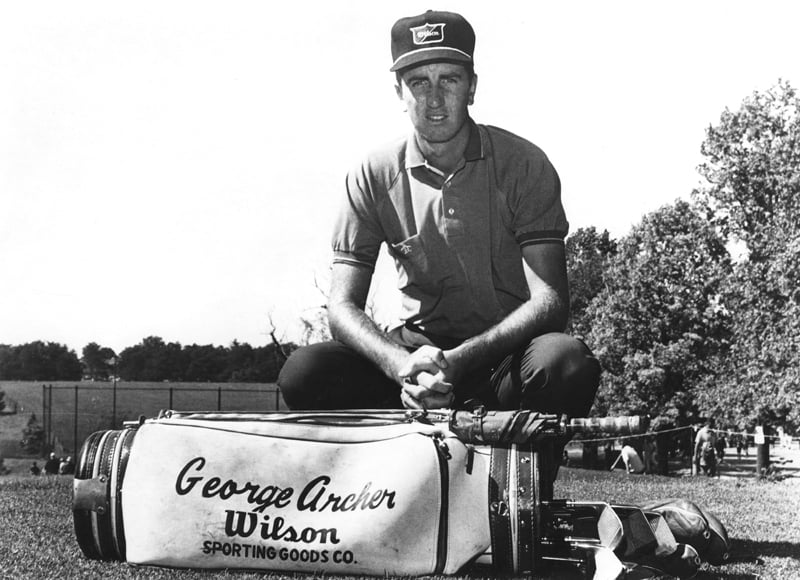 There's an expression that winners aren't people who never fail, but people who never quit.
Persistence and drive defined George Archer.
A San Francisco native, George learned golf by caddying at Peninsula Golf and Country Club in San Mateo, playing at the local muni and putting for quarters on the practice green at Lincoln Park. Later, when he'd become one of the best putters on tour, he'd attribute his success to those days of putting on slow, bumpy municipal greens hour after hour.
It was in 1963, at the age of 24, that George began carving out a name for himself. Following in the footsteps of other Bay Area greats such as 2011 NCGA Hall of Fame inductee Ken Venturi and 2018 inductee Tony Lema, that year George won among other events the Trans Mississippi, the Northern California Open and the San Francisco City Championship.
Just two years later, having turned professional, George won on the big stage, capturing the 1965 Lucky Invitational at Harding Park.
Over the next 19 years, he'd rack up another 12 PGA Tour victories, including the 1969 Masters, where he'd defeat among other Billy Casper by a stroke. Each of his wins would come at a time when his competition included names such as Jack Nicklaus, Arnold Palmer, Gary Player and Lee Trevino.
Even though he would become hampered by numerous injuries which led to seven surgeries, George not only kept playing, but kept winning.
He'd become the first player to win on the PGA Tour Champions after having a hip replacement. Overall, George won 19 times on the senior circuit between 1989 and 2000. He's the only player in PGA Tour Champions history to win a tournament in each of the first three decades of its existence.
At the 1983 Masters, George made history when he employed its first female caddy, his then 19-year-old daughter Elizabeth, in the first year that outside caddies were allowed at Augusta National. He'd finish tied for 12th in what would be his final top-20 finish in a major.
All the while, George never forgot his humble roots. He'd live on a small ranch in Gilroy near his original sponsor's ranch, earning the nickname 'The Golfing Cowboy.'