Golf History
2014 NCGA Hall of Fame
November 2, 2022 / by NCGA Staff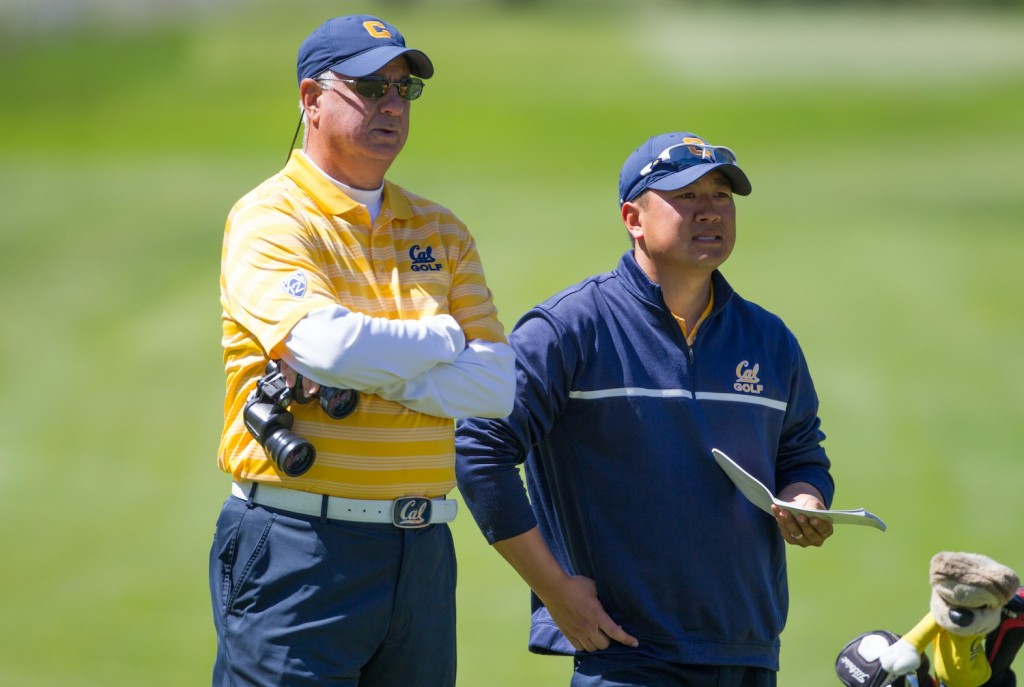 The 2014 Hall of Fame Class was inducted Tuesday night of AT&T week at Spanish Bay, headlined by four college golf coaches who have led their Northern California schools to national championships: Cal's Steve Desimone, San Jose State's Mark Gale and Stanford's Wally Goodwin and Conrad Ray.
The ceremony took place during the California Golf Writers and Broadcasters Association annual banquet. Among the honorees were Richard Harris and Bo Links, who were given the Jack Lemmon "Ambassador of Golf" Award and the NCGA Distinguished Service Award for their commitment to Saving Sharp Park. As Harris said of the embattled Alister MacKenzie municipal in Daly City, "Public Golf and Sharp Park are worth the fight." That message of fighting for golf in Northern California resonated with all the honored coaches.
Steve Desimone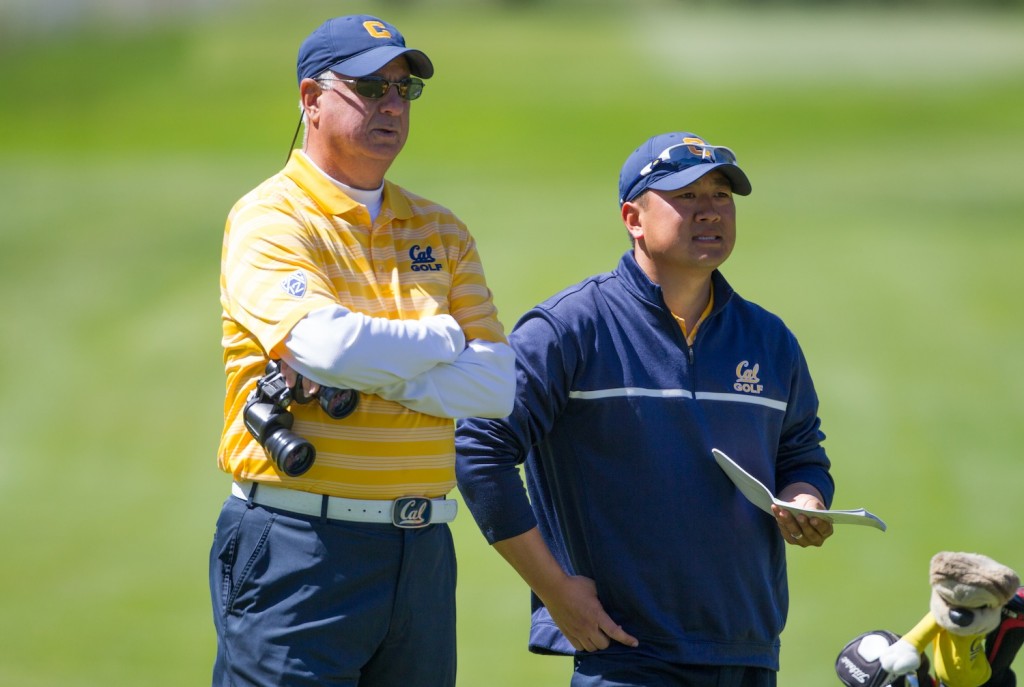 When Steve Desimone began his coaching tenure at Cal, the men's golf had just lost its status as a varsity sport.
Thirty-four incredible years later, Desimone has built Cal into a college golf juggernaut.
How? As former player Drew Sanders said it while introducing Desimone – by establishing the Cal Golf Way.
"It's the courage, the competition and the compassion," Sanders said. "Steve was the keeper of our culture."
Desimone's latest squad had pundits debating whether it was the best collegiate team ever assembled.
Cal set a modern era NCAA record with 12 victories in 14 stroke-play events during the 2012-13 season, and its players earned medalist honors an impressive 10 times.
As fellow inductee and Stanford coach Conrad Ray said, "We try to figure out how to beat the Bears every day."
Even though Cal was upset in the semifinals of the NCAA Match Play Championship, both Golfstat and Golfweek voted the Golden Bears No. 1 after the season anyway.
Desimone led Cal to its first national championship in 2004, when it rallied from eight strokes down on the final day to top UCLA by six. Desimone was named Golfweek's Coach of the Year, as well as the NCGA's Grand Master of the Year.
Desimone was also named the 2013 National Men's Coach of the Year by the Golf Coaches Association of America, and earned the Jack Lemon "Ambassador of Golf" Award at the 2013 dinner.
"Coaching was something that was in me early on, and something that will continue in me as long as I live," Desimone said.
Desimone actually played basketball at Cal as an undergrad, before serving in the military and taking over the men's golf team. And it's that basketball background that brings out the best in his guys.
"If you play for this guy, he's going to grind you up, he's going to see what you're made of," said Sanders, "and then with a twinkle in his eye, he's going to see what you can become."
Wally Goodwin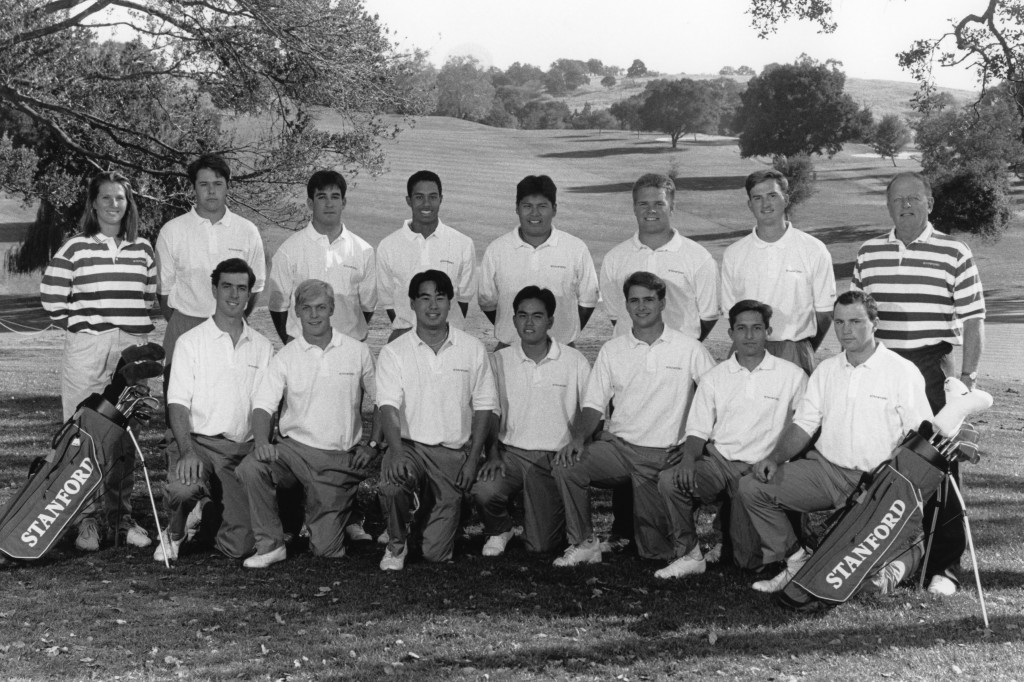 Wally Goodwin once coached against Larry Bird.
He also coached Tiger Woods.
Before Goodwin guided the Stanford men's golf team to a national championship, he tried his hand coaching collegiate basketball. After a three-year stint as an assistant at Stetson University in Florida, Goodwin was asked to breathe life into the golf team at Northwestern.
Goodwin resurrected Northwestern, but it's his stretch at Stanford that has made him a Northern California golf immortal. Goodwin landed at Stanford from 1987 to 2000, where he coached fellow honoree Conrad Ray, Casey Martin, Notah Begay, Joel Kribel — and Tiger Woods.
"That guy really changed my life," said Ray of Goodwin.
Begay recalled Goodwin's unique recruiting with his gut. Goodwin offered Begay a scholarship after watching him win a high school state championship – in basketball.
Goodwin's Stanford team won the national title in 1994, securing the first Cardinal championship in 39 years. The next year Goodwin recruited the most decorated amateur ever to join his team – Tiger Woods. Stanford finished second in the nation in 1995 and fourth in 1996 during Woods' two years.
Begay ribbed Woods (who was elected into the California Golf Hall of Fame earlier in the night) by saying, "When everyone talks about Stanford they always think Tiger Woods, but he actually made our team worse."
Goodwin was a great player in his own right, winning the Wyoming State Amateur twice and playing on the PGA Tour in 1959. Locally, he was also the athletic director at Stevenson School in Pebble Beach.
Goodwin is a member of the inaugural Wyoming State Golf Association Hall of Fame, as well as the Golf Coaches Association Hall of Fame. Wally's wife Nancy is also a two-time Wyoming State Amateur champion.
Conrad Ray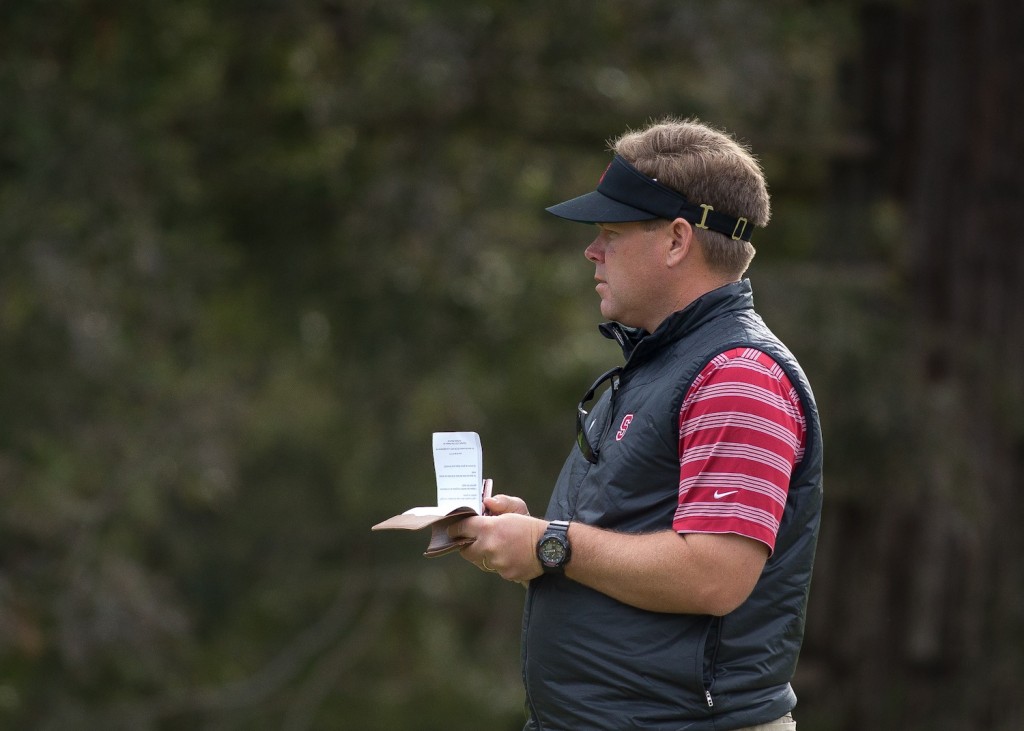 In 1994, Conrad Ray helped Stanford win a national championship as a player.
In 2007, Ray coached his alma mater to the eighth men's golf national championship in Stanford history.
In just nine seasons, Ray has led Stanford to one of its most impressive runs in golf. Under Ray's watch, Stanford has reached nationals six times, and produced 16 All-Americans, including a school-record five on the championship team in 2007.
Ray's team nearly won back-to-back national titles in 2008, but his Cardinal fell one stroke shy of repeating.
And that run started with Ray inheriting a Stanford team that had finished dead last at the Pac-10 Championships.
"We were really bad," said former player Zack Miller, who helped Stanford win the title as a senior. "We thank you for bringing out the best in us."
Ray won the Dave Williams/Eaton Golfpride National Coach of the Year after the 2007 season. He was also selected as one of three coaches for the U.S. team at the 2008 Palmer Cup.
"It's awful humbling to be put in this group of Hall of Famers," Ray said. "And the journey is just beginning for Stanford golf."
Ray joined Stanford as its coach in 2004 after a playing career on the Nationwide Tour. Ray was the captain of the 1997 team before turning pro.
Ray is also the second vice president of the Golf Coaches Association of America.
Mark Gale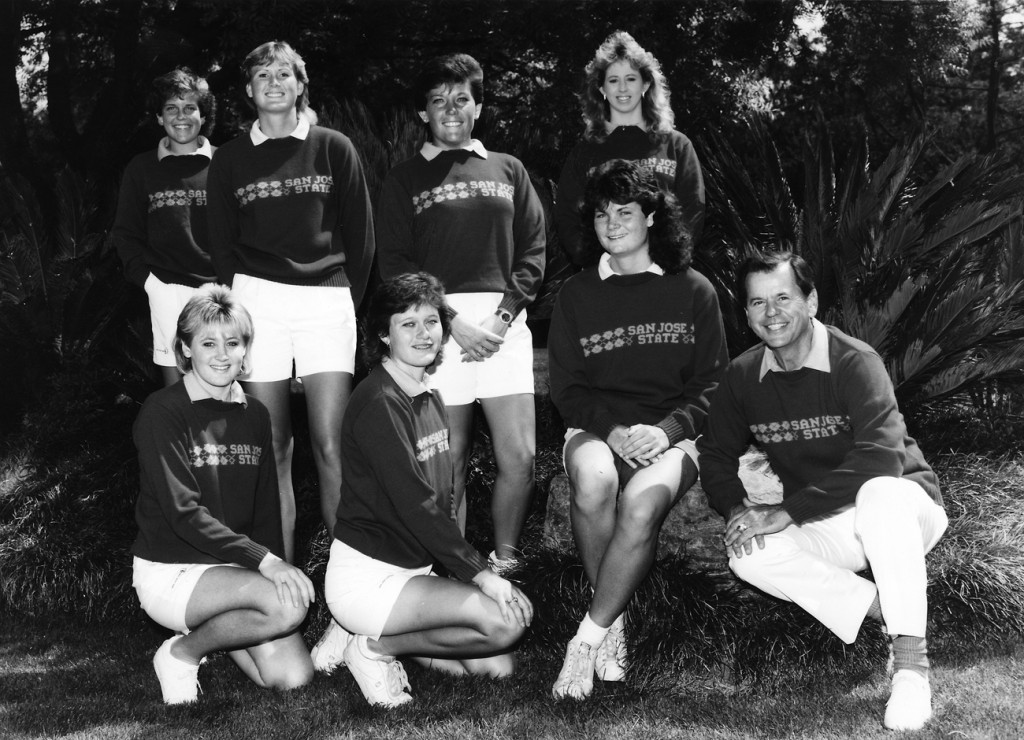 Do you know what women's college golf team was the first to win three national championships?
Mark Gale's San Jose State Spartans.
It almost didn't happen. After San Jose State won its first national championship in 1987, Gale retired.
But that retirement lasted one day.
Gale's team bounced back to win the national championship again in 1989, and captured a third in six years in 1992. And as former player Pat Hurst pointed out, there was not a repeat winner on any of those three championship teams.
Hurst recalled the minute-by-minute itinerary Gale – who flew 61 missions during the Vietnam War — would put together for his teams. She also recalled the 12 straight tournaments Gale's teams won.
And then there are Gale's four runner-up finishes, including three straight from 1995 through 1997. Gale's Spartans also lost sudden death playoffs twice, in 1991 and 1996.
Gale coached at San Jose State for 19 dominant years, and produced two World Golf Hall of Famers – Patty Sheehan and Juli Inkster.
"It wasn't hard to recruit when you had players like that," Gale said.
The nine-time Big West Coach of the Year actually came to San Jose State as chairman of the school's Aerospace Studies Department, before helping out with the men's golf team.
The retired colonel eventually became the women's coach, retiring as the winningest coach the sport had ever seen.
Gale was inducted into the Women's Golf Coaches Association Hall of Fame in 1993.