15th National Golf Day Headed to D.C.
March 27, 2023 / by NCGA Staff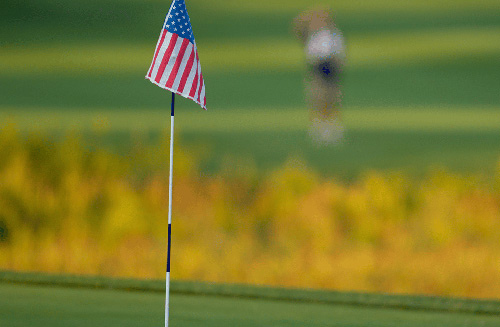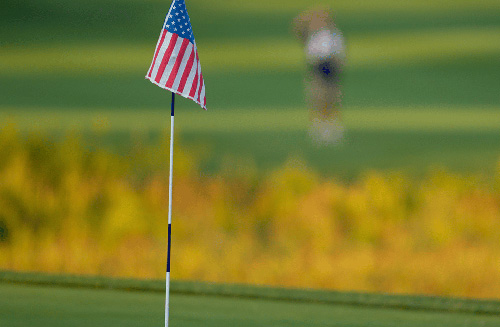 On behalf of the golf industry, the American Golf Industry Coalition will bring the 15th annual National Golf Day back to our Nation's Capital in May of this year. After being conducted virtually the previous two years, National Golf Day is back in Washington, D.C., taking place on Tuesday, May 9 through Wednesday, May 10. The event will include a host of representatives from across the industry who will reinforce golf's economic, societal, environmental, and health benefits through more than 200 meetings with Members of Congress and their staff.

To kick off the event, attendees will participate in a Community Service Project on Tuesday, May 9. The project, in partnership with the Golf Course Superintendents Association of America and National Park Service, will allow attendees the opportunity to participate in various beautification projects across the National Mall.

The projects will range from mulching around and pruning trees at the National Sylvan Theater, a public theater on the grounds of the Washington Monument; seeding and mowing a section of the National Mall; resodding the lawn of the German-American Friendship Garden, while also refreshing plants, and mulching and landscaping four large garden beds; and repairing and repainting the metal chain fence around Jefferson Pier Stone.

More than 225 volunteers will be participating in these important service projects.
​
National Golf Day 2023 will also see the return of our special Keynote Briefing Session on May 9 and Welcome Coffee on May – open to all attendees (more details to come) – as well as a private breakfast for Members of Congress, hosted by the PGA TOUR, on May 10.

In addition to its advocacy efforts on Capitol Hill, the industry will release an Economic Impact Report during the event to provide an understanding of the meaningful ways in which the sport of golf is contributing to the nation's economy and communities across the United States.

Previous economic impact reports have indicated that golf as an industry directly drives $84.1 billion in economic activity across the U.S. annually and supports nearly 2 million American jobs and $58.7 billion in compensation.

Golf as an industry has continued to grow in recent years in the United States, led by participation growth among diverse segments of the population (source – National Golf Foundation):

Golf accounts for a new record of 41.1 million participants across the U.S., which includes both on-course and ever-growing off-course components.
On-course golf has seen five straight years of an increase in participation, with 500,000 new golfers in 2022, for a total of 25.6 million nationally.
A record 3.3 million people played on a golf course for the first time in 2022.
Female and non-white golfers now represent 25 percent and 22 percent, respectively, of all on-course golfers, a record high-mark.
The dramatic increase in off-course engagement with golf has for the first time eclipsed those who play golf on the course. A 13 percent year-over-year jump in total off-course engagement has increased the total participation to 27.9 million.
12.4 million people participate in both on-course and off-course golf activities annually.
Even more exciting is golf's growth amongst juniors. Almost one million new golfers aged 6-17 have started playing in the past year, and is at its highest level since 2006, with 3.4 million in total.
Nationwide, 13 percent of the on-course golfer population, and more than 25 percent of off-course golf participants are under the age of 18.